How To Quickly And Dramatically Improve Employee Engagement and Retention
(And Save Dozens or Hundreds of Hours of Work)
Presented by: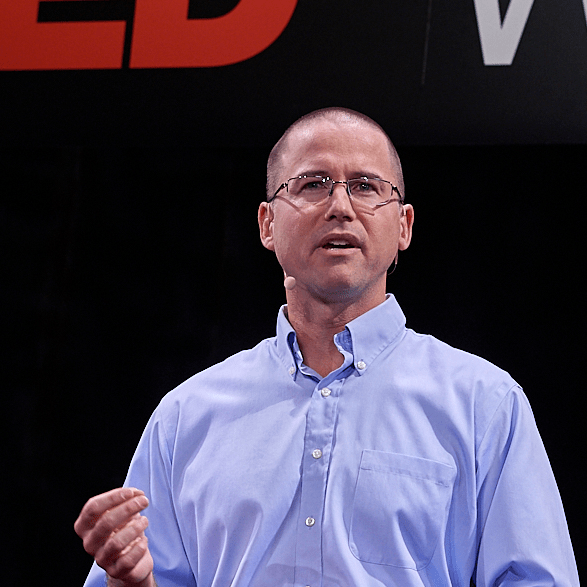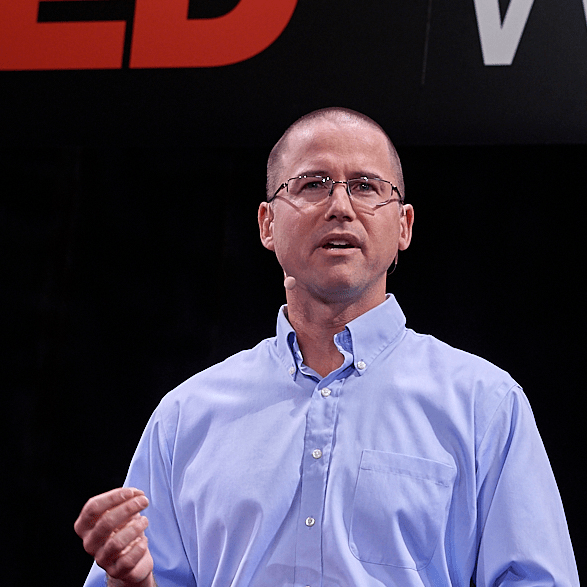 matt tenney
Author, Speaker, and Consultant
(Clients Include Marriott, Salesforce, Keller Williams, Roche, and T. Rowe Price)
Free Video Training Reveals:
How to avoid wasting dozens or hundreds of hours on an employee engagement initiative that either fails or makes only a minor impact
How to see improvements in engagement and retention

in a matter of days or weeks

(instead of months or years)

WITH MUCH LESS EFFORT

by focusing on the most important drivers of employee engagement
Why employee engagement surveys are almost always used in a way that can actually

LOWER ENGAGEMENT

, and what to do differently
How to increase employee engagement by

20% or more

just by using surveys in a creative new way
Enter Your Email For Instant Access
---
Here's What People Have Said About Matt's Content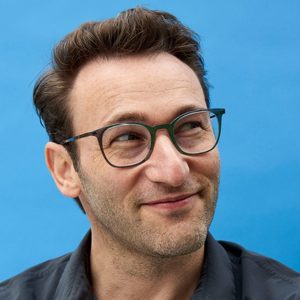 "Matt Tenney has a clarity about the world that is remarkable. His experience and the lessons he learned need to be heard by as many people as possible."
-Simon Sinek, Optimist and author of Start With Why and Leaders Eat Last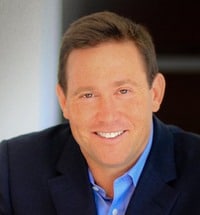 "[Matt] draws you in with one of the most powerful stories you'll ever hear and offers an inspiring path to true greatness as a leader…"
-Jon Gordon, Best-selling author of The Energy Bus, The Carpenter, and The Seed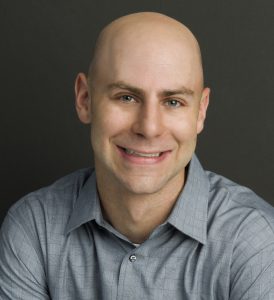 "Matt Tenney shows how leaders can elevate those around them and make everyone better off in the process."
-Adam Grant, Wharton professor and bestselling author of Give and Take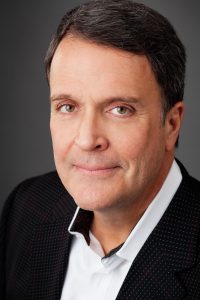 "…[Matt will help you] learn how you can be of greater service and make a bigger difference as a leader whether you have a title or not…"
-Mark Sanborn, Bestselling author of The Fred Factor and You Don't Need a Title to Be a Leader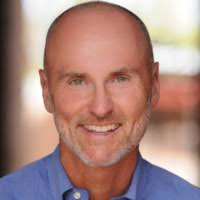 "Applying the ideas [Matt shares] will help you and those around you to achieve better long-term results, and make your lives more meaningful and enjoyable along the way."
-Chip Conley, Founder and Former CEO of Joie de Vivre Hotels and New York Times bestselling author of Peak and Emotional Equations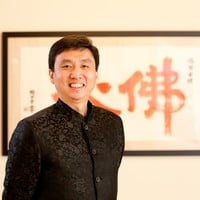 "[Matt] provides you with powerful tools for becoming an extraordinary leader who gets results and makes our world a better place…"
-Chade-Meng Tan, Jolly Good Fellow of Google, and New York Times bestselling author of Search Inside Yourself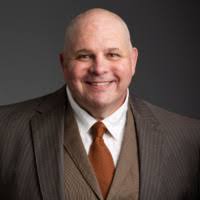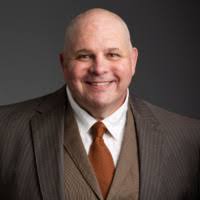 "[Matt's content] can take your business acumen, leadership skills, and personal growth to a higher level…"
-John Spence, Named one of the top 500 leadership development experts in the world by HR.com
"I attend many, many conferences. Your keynote was the BEST I have ever heard."
-Kim De Leon
CEO, Cherokee County Federal Credit Union
"Matt Tenney is the BEST speaker I've ever heard at any event I have ever been to!"
-Polly Kondrat
Sales Manager, Marriott Hotels
"Matt is one of the best speakers I have heard. He shared ideas and tools that will certainly help our partners to more effectively lead their teams and achieve better business outcomes. He also presented in a way that was very inspiring, and helped make our retreat a truly transformational experience."
-Bob Hottman
CEO, EKS&H
"Inspirational! A perfect example to the organization of how effectively serving others is the key to true greatness."
-Chris Thoen
Sr. V.P. / Global Head Science + Technology, Givaudan Flavors Corp.
"You are one of the best I have seen. The mannerism, style, approach, charisma, substance, delivery, examples you provided… First-class!!!"
-Richard Vincent
Executive Vice President, Associated General Contractors of Kentucky
"Matt's keynote, like his book, commands your full attention from the beginning to the end. His story drew the audience in and the inspiring examples he gave of servant leadership kept people engaged. The feedback from our leadership team was excellent. Matt inspired our team and provided tools to help them become even better leaders."
-Bill Rogers
Regional President with Wells Fargo Advisors
"Matt is one of the best speakers I have ever heard."
-Alesha Stevenson
Manager at Bloomington-Normal Area Convention and Visitors Bureau
"Matt is among the best speakers I have ever heard. He captures his audience's attention with his fascinating, inspirational story, and the examples of extraordinary organizations and leaders. He offers valuable content for improving sales and building effective teams, and inspires people to serve at a higher level."
-Kristen Butcher
Director of Professional Development, Illinois Association of Realtors
"Probably the best speaker I've heard at any convention."
-Tim Miller
Director of Sales, Conrad Hotels
"Overall, 99 percent of participant evaluations gave you a rating of excellent. Your presentation was a perfect fit for our organization as the information was relevant and needed while you managed to connect with the audience in an inspiring and entertaining manner."
-Shane N. Yates
Executive Director Ohio Society of Association Executives
"One of the best speakers I've ever heard. Made me re-examine the purpose for my work."
-Laura Kraynak
Sales Manager at Eastland Suites
"Matt's story is one-of-a-kind and beyond inspirational! His message is motivating, moving, truly meaningful! We can't wait to have him back!"
-Bryan Gardner
Director of Human Resources, Four Seasons Hotel, Austin
"Matt has a compelling story to captivate an audience and encourage them to explore the benefits of mindful, servant leadership. All of the attendees from the convention, whether they were CEOs, managers or front-line employees, gleaned something from his message."
-Mark Bennett
Executive Director, International Window Cleaning Association
"Almost speechless. Best presentation I've seen in the last year!"
-Victoria Seel
Sales Manager, Hyatt Hotels and Resorts
"Terrific! Well-delivered message that should cause each of us to refocus our priorities, lives, and mindsets."
-Lisa Perius
Executive Director, Indiana Veterinary Medicine Association
"Matt's [keynote] is life-changing."
-Jodi Tarter
Regional Sales Manager, PAR-A-DICE Hotel & Casino
"Matt's keynote was a great way to open our convention. The topic and content were right on."
-Sara Decatoire
Executive Vice President, NAIFA Illinois
"'Fascinating', 'engaging', and 'inspiring' were just a few of the reactions from our members. Matt's closing keynote for our annual conference was this and so much more. His story and message made people think and inspired positive change. What a fascinating, engaging, and inspiring way to end a professional meeting."
-Mary Ann B. Passi, CAE
CEO Corporate Housing Providers Association
"Matt Tenney is a must see speaker. Attendees enjoyed his keynote so much, that his breakout session that followed was bursting at the seams."
-Anne Roberts
Vice President of Education for Meeting Professionals International, New England Chapter
"Great speaker! Awesome message."
-Dawn Van Buskirk
Regional Operations Manager, Howe Hospitality
"Matt's program was powerful and inspiring. Several of our leaders were so moved that they suggested making the ideas Matt shared the core focus of our organization for the coming year."
-Eva Leos
President, Meeting Professionals International, Texas Hill Country Chapter
"Very insightful and inspiring."
-Sara Howe
CEO, IADDA
"Very moving. I found myself re-examining my priorities. Thank you!"
-Ted Mason
Executive Director, Kentucky Grocers Association
"Matt Tenney was a great choice for presenting the opening keynote at the 2014 MPI Toronto Education Conference. We received great feedback from our members. In addition to providing valuable content, Matt was engaging, motivating, and even brought some tears of inspiration to a good number of people in the audience."
-Kris Knox
Director, Toronto Education Conference, Meeting Professionals International, Toronto Chapter
"I thought your message was powerful and life-changing. I'm going to make some changes and I'm excited about the possibilities."
-Sandy Johnson
Sales Executive, Lexington Convention and Visitors Bureau
---
Enter Your Email Below To Get Instant Access