Ciara Ungar, Contributor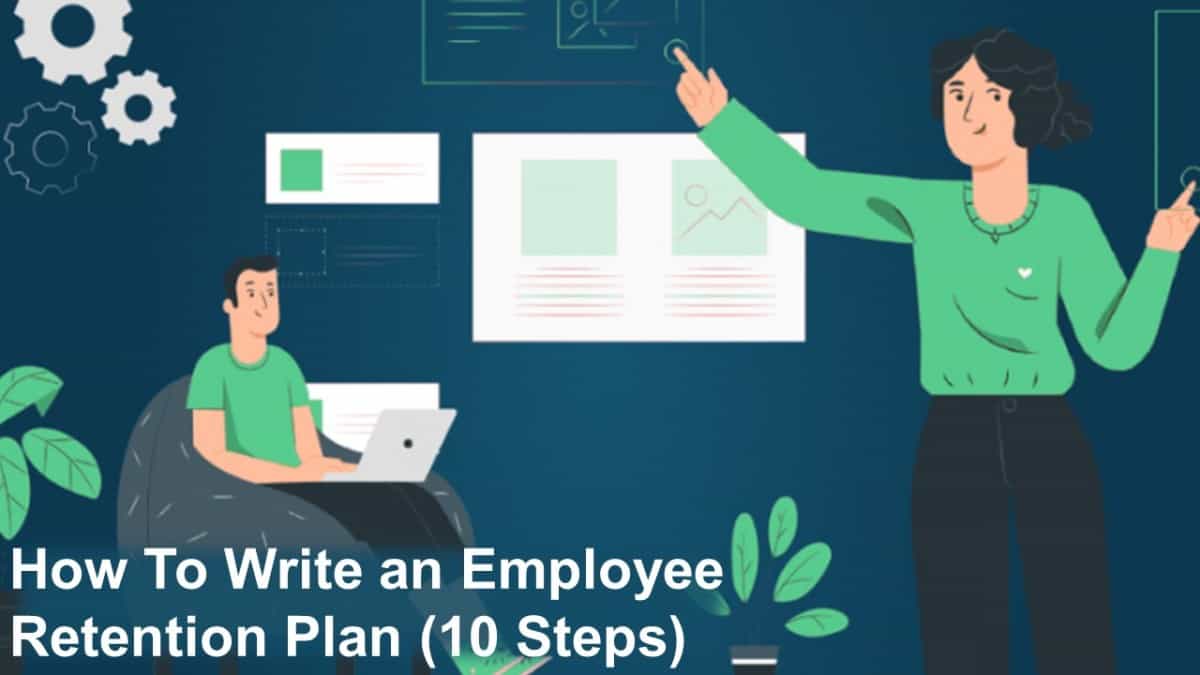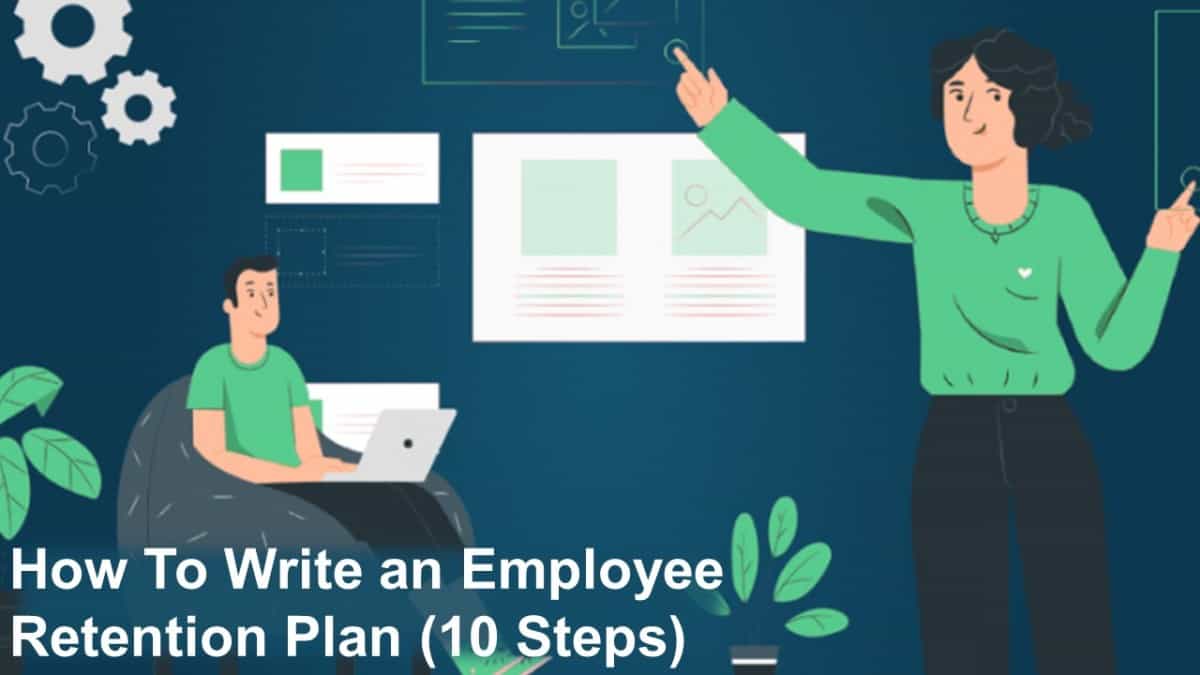 If you're familiar with my work, then you know by now that I'm an unconventional leadership advocate. That's not to say that I don't love structure and a solid team model that has been proven to be effective. In fact, I love structure and processes.
Rather, it's to say that we've been modeling our approach to employee retention and engagement the same way for the last 60+ years, which means as business models are increasingly shifting and becoming obsolete, approaches to employee retention are remaining unchanged.
The result: leadership teams are spending money and time on resources, tools, and programs that people don't value or, at least, don't see as their top priority.
Employees are changing, but our programs are not. Yet, leadership teams everywhere are scratching their heads trying to figure out why they're struggling to keep top talent on board.
In fact, we've been seeing headlines around The Great Resignation highlighting what we've been seeing for years at a slower pace.
PEW Research doesn't tell us that people leave jobs because they don't have wellness programs. The top reasons people leave jobs, according to their 2022 survey, are low pay, lack of opportunity for advancement, and feeling disrespected.
What this points out at the end of the day is that people want to feel like more than a cog in the wheel. This is a fundamental human truth that old models overlook and it's finally catching up to businesses today.
Employees stay because they feel valued, heard, and fulfilled. Throwing more benefits at your employees doesn't speak to any of these needs, though on the surface it can seem like it does.
When I say I'm an unconventional leadership advocate, it's to say that I want to challenge leaders to think outside of the box and take a new approach.
Yes, there are some steps to take that help you build a roadmap which we can borrow from established processes, and I cover those below. But, none of it matters if there is a disingenuous motivation behind it, and there is not a fundamental shift in the day-to-day (a common thread in all my work).
If you're looking to reconsider your retention strategy and write an employee retention plan, here are 10 steps you can take that build on steps we know to be effective and dig deeper to incorporate your employees into the development of your plan for greater impact.
Create Your Roadmap
Assess the Situation
Choose Your Solution
Incorporate Your Employees
Create the Plan of Action
Create Your Documents
Sharing the Plan
The Follow Through
Assign Responsibility and Accountability
Always Be Learning
1. Create Your Roadmap
If you search for strategies to retain quality talent, most modern articles talk about culture and empathy.
Your roadmap should cover the timing for each step you'll take, who will be involved, what tools you'll use, what budget you may need, and who is responsible. It's your plan to make a plan, so to speak.
This exercise doesn't happen in a silo and should involve a diverse set of voices and disciplines (and levels).
By planning out your approach before getting started you can account for the right balance of voices to be represented, ensuring all people are in the office and available. Be sure to account for any challenges you may need to overcome along the way.
All in all, it helps you avoid rushing and cutting corners and ultimately produces a more actionable strategy.
If you'd like to see a free video training program I created that will show you how to dramatically reduce employee turnover in the next three months, just CLICK HERE for instant, free access.
2. Assess the Situation
As with any of the major processes we are familiar with, such as CPR, we'll begin by assessing the situation to see what we can learn about the current state of our environment for proper diagnosis and prescription.
While in many cases high turnover and low retention are pressing, it's important to slow down and take this valuable step. Skipping the step of assessing the situation can result in wasted money and time, which sets you back even further.
Do it right the first time and you'll meet your goals quicker is my mantra.
Every effective employee retention program begins with an assessment and analysis of where the company is, what challenges are present, and what areas can be improved.
In other words, you avoid "throwing spaghetti on the wall and hoping it sticks" by having insights guiding your decision-making. To gain insights, conduct a mix of anonymous surveys (through a third party) and outsource focus groups looking at three key areas.
Numbers
Start by looking at your retention and turnover rates, which you're likely already familiar with if you're seeking a retention strategy. Ideally, you'll use a tool year-round to help with this so you can simply pull the numbers.

If you don't already have this, you can calculate this fairly easily, but I would encourage you to work with your HR team to establish a system/tool for easy and accurate tracking so you don't have to manually calculate this.

When looking at historical data, look back to at least five years so that you're spanning employee life cycles with enough of a date range.
People
To give context to your data, take a look at the people behind the numbers.

Through anonymous surveys, you can uncover sentiments around appreciation, tools, work-life balance satisfaction, compensation, financial wellness, relationships, recognition, and growth and training satisfaction.
Environment
Adding color to what you've observed with data and from assessing people, look to understand the day-to-day environment.

This includes looking at how performance and support are communicated, what the culture is, and whether it alienates individuals or groups, builds trust, and creates emotional safety.

Another area to understand within this bucket is the sentiment around leadership. This one can be tough, because we may fear negative feedback as leaders.

But the saying goes, "people don't leave jobs, they leave managers," so if you're serious about improving your retention, understanding how your employees feel about the leadership should be part of your assessment.
3. Choose Your Solution
Drawing on what you have learned from your assessment, you can now begin thinking about which solutions you need to focus on. Is it more environmental, people-centric, or other?
If you jump to choosing strategies before you've properly assessed and identified the problem areas, you'll likely miss the target. Assuming you've taken the time to listen and reflect, there are several solutions you can consider investigating and framing to meet your goals.
I believe this is more of a balance of building on what you do well while elevating the areas that need strengthening.
You can turn to great resources that are dedicated to designing impactful strategies, such as Robert Half, or you can work with your internal team to devise strategies that are unique to you as a culture and team.
Employee retention strategies can range from more employee engagement-based strategies that focus on supporting a work-life balance that creates a healthier state of being for employees; from more intentional recruitment that attracts the right talent to leadership and culture strategies that build emotional safety and trust.
Again, the key is to focus on meeting the human needs I mentioned above: creating value, being heard, and supporting fulfillment. As you navigate solutions, go beyond the categorical approaches and get creative with connecting those strategies to the real humans you're looking to impact.
4. Incorporate Your Employees
Above, I mentioned the importance of surveying your employees as part of the assessment period. If I'm being true to my rhetoric, I'd propose that your employee involvement in the process doesn't end there.
Once you have outlined potential solutions to focus on within your strategy, incorporate your employees into the ideation of those strategies.
For larger companies, this can be a challenge, as we don't want to delay progress by asking more than 200 employees their opinion directly. You can, however, take a few approaches to include their valued perspectives.
Committee
Choose a committee that is diverse in representation across disciplines, teams, departments, and demographics.

This committee should be integrated into your brainstorming meetings and feel open to offering their perspective on potential effectiveness (or the lack thereof).
Surveys
Along the way at key points, you can conduct anonymous surveys for feedback. These surveys can help validate what you heard and understood through your assessment period and confirm that the strategies you're considering are addressing the right pain points.

The key is to conduct these at key moments, rather than only at the end after you've designed your strategies to avoid putting energy and resources into solutions that you may later learn are missing the mark.
5. Create a Plan of Action
Once you've collaborated in outlining your strategies, now it's time to finally put your action plan together for how you're going to implement your strategy.
The previous few steps were all about planning, so this step shifts you more into action. This means that being as clear on goals and tactics will be critical to how well your team can execute the strategies.
I'm a strategist by nature having worked with brands for 17 years in that capacity, and I'm an advocate of treating your employee retention strategy just like any other strategy you would put together which means including goals, a timeline, your budget, the tools required, and measurable outcomes.
It's also a good idea to take this time to map out who will be responsible for carrying out each tactic within the strategy. It's important to differentiate this from Step 1 above.
Here, we're not creating our roadmap for how we'll create our strategy. Rather, we're now outlining how that strategy will come to life based on the program we've outlined.
If you'd like to see a free video training program I created that will show you how to dramatically reduce employee turnover in the next three months, just CLICK HERE for instant, free access.
6. Create Your Documents
Up to this point, you've worked closely with your team to collaborate on designing an employee retention strategy that reflects what your employees truly desire.
You've conducted an analysis, taken the time to listen, and outlined your plan. But, if you wish for the plan to become reality and for your teams to execute that plan, proper documentation must be in place to ensure cohesive efforts and visibility for all.
Creating your documents is key so your team has a North Star from beginning to end, and you stay on track toward your goals.
This document is not as thorough as your full strategy but offers enough background information and a roadmap so any team member who views the documents has a clear understanding of the vision, what activities are to take place, and when.
You'll include the purpose of the strategy to set the compass, then fill in the key pieces with key takeaways from the analysis you've conducted, your goals, a schedule of initiatives, any dependencies you've accounted for, the details for each program, budget outline, key milestones, and who is responsible for owning the initiatives.
7. Sharing the Plan
Now comes the fun part!
Although still difficult work, the execution and bringing the plan to life is where you'll begin to see the forward momentum and growth fortified. However, communicating your plan must be done intentionally and carefully to build excitement and motivation.
An element of the Theory of Social Change tells us that if we attempt to force change on groups of people we will be met with resistance, but if we create buy-in along the way and maintain inclusion in the decision-making and implementation process, we'll have better results.
I believe the same is true of implementing an employee retention plan, which is why generating feedback along the strategy journey is so valuable an exercise.
You've done that (hopefully) up to this point in the journey, so now comes the time to leverage those advocate voices to generate the excitement. How you communicate your plan is part of this.
Each team structure will vary in terms of who you're communicating your plan to, so I'll stick to the fundamentals of the approach here, which is that it really comes down to the right storytelling.
No, you're not making things up and telling a story. But the art of storytelling is about balancing the numbers and the narrative to create interest and buy-in.
Some teams will be more focused on numbers, while others will be more focused on the intangibles of what it means for them directly. When communicating, it's important to balance the two in your story so you appeal to both the logic and the empaths.
Preparing for these discussions requires you to understand who your audience is, so put on your empathy hat and seek to understand other perspectives as you're rolling out your communications.
8. The Follow-Through
A great plan is only as great as its follow-through. The follow-through and upkeep can be the hardest part in some cases.
Just as with any good habit being implemented, the habit curve tells us we start with great intentions and momentum that can quickly dwindle. Creating and communicating the plan is key, but consistent follow-through is where the magic happens.
Accounting for how you'll keep your team motivated and on track should be part of your roadmap. This means celebrating your successes and sharing growth and improvement with transparency along the way.
9. Assign Responsibility and Accountability
Your success in following through depends greatly on who you've assigned to ensure the momentum continues.
This is arguably one of the most critical elements of your planning so there is direct accountability and shared responsibility created across the leaders in your organization throughout the execution.
No one team or individual can ensure all of the moving pieces of your employee retention plan are on track, so this is critical to your success. Each leader, department, and role has a function in the plan with measurable goals attached to their particular piece of the puzzle.
As you execute, ensure each leader and department understands their goals and roadmap and has full clarity on their responsibility in the success equation.
10. Always Be Learning
Our last step here is certainly not the least important.
As you execute your strategy, ongoing assessment of what's working or not working will be critical to your success. Your plan should have mapped out measurable goals and how you'll determine success, but waiting a full year before measuring that success can reveal missed opportunities to pivot, costing you time, money, and valued talent.
You should always be learning through your execution, using a variety of tools and approaches, including exit interviews, anonymous employee surveys, pulse checks on teams and culture, and frequent touch bases with your representative committee and leadership.
As you evaluate what's working or not working, iterate and improve along the way.
Why Intentionally Creating Your Employee Retention Plan is Important
To sum up what we've covered in this article, how intentional you are in creating your employee retention strategy is critical to its success.
Rushing the process and cutting corners risks alienating diverse perspectives and creating blind spots, which can cause you to lose time and money on solutions that are missing the mark.
Employing empathy and collaborating on your solution will help you achieve your goals more quickly. The 10 steps we've covered in this article aim to provide you with a roadmap as you consider revamping your employee retention strategy and writing an employee retention plan to go along with it.
They require intentionality and transparency, as well as the vulnerability of leadership if you wish to see lasting impact and improvement.
---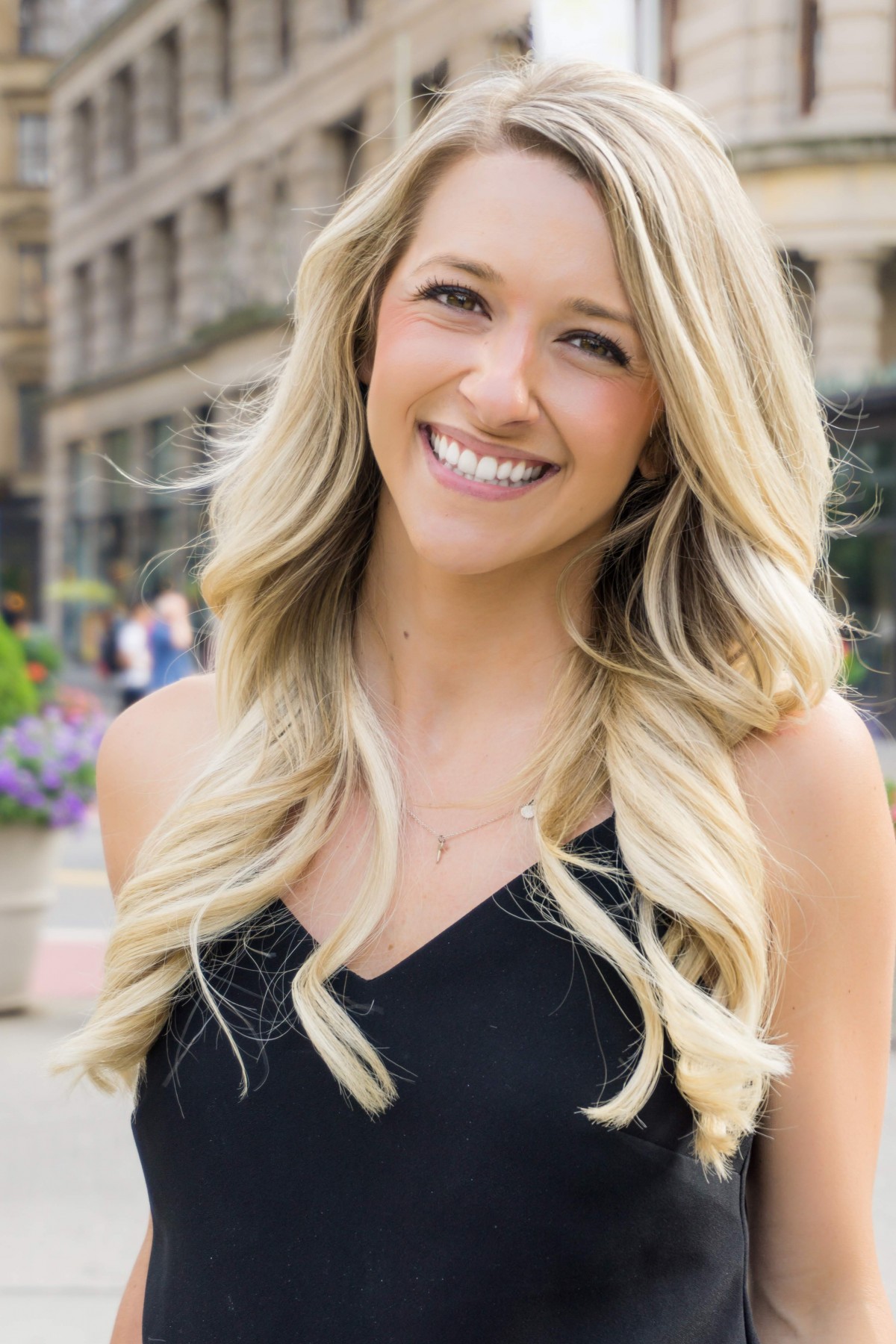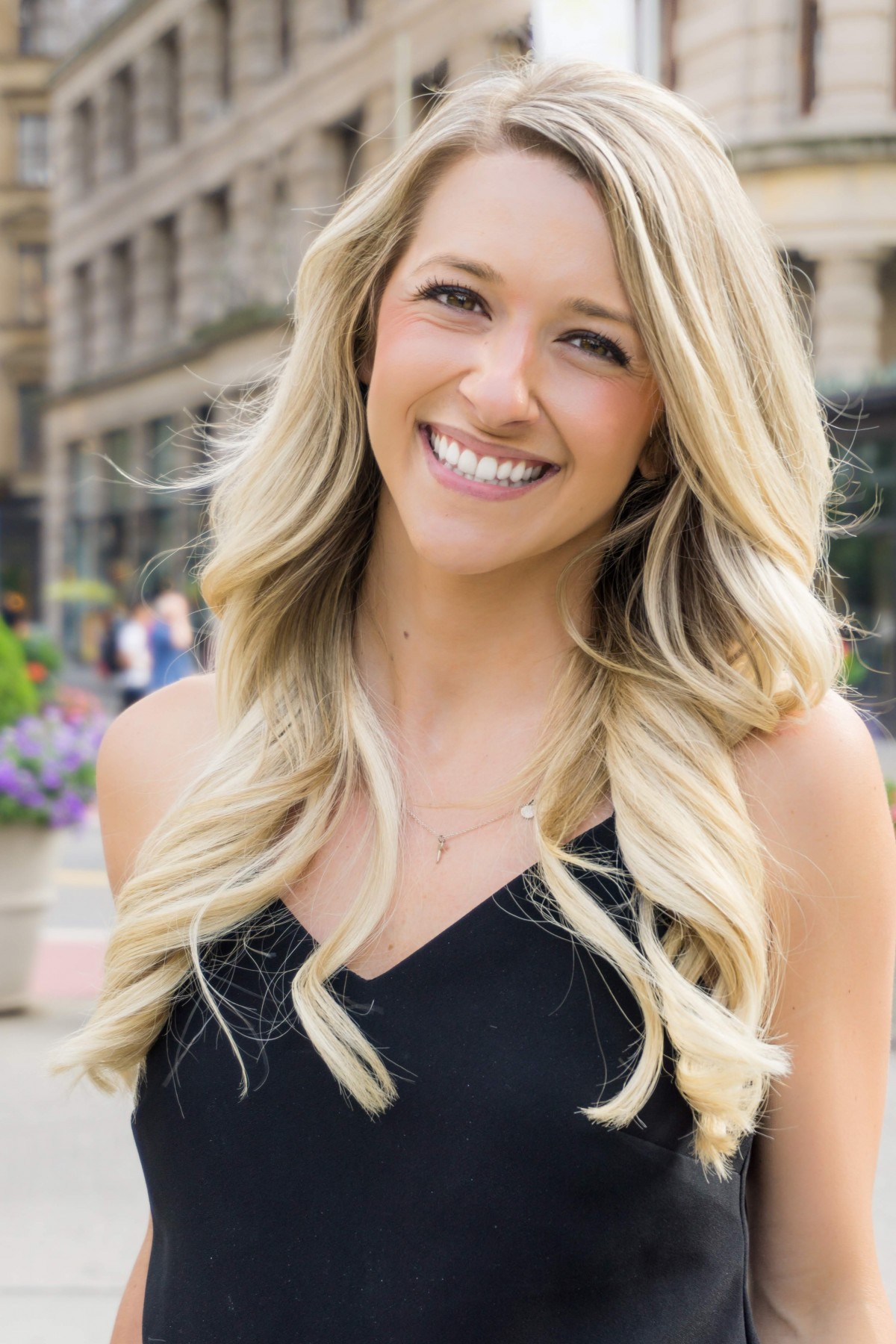 Ciara Ungar is a New York City-based Author on Leadership, Certified Business & Leadership Coach & Consultant, an Award-Winning Strategist, and an International Speaker. She is also an Innovation Women Speaker, Instructor with Columbia University Immersion Programs, a Mass Challenge Advisor, a Startup Council, and Forbes Coaches Council member. She has a blended academic background with degrees and certifications in Communication, Psychology, Integrated Strategy, Entrepreneurship & Business Strategy, and Cultural Diversity from Purdue University, Georgetown University, and Wharton Business School. She applies her robust 16 years of professional expertise working with Fortune500 companies, high potential startups, top global agencies, and Angel/VC Investors to entrepreneurship, leadership development, business strategy, and professional growth. A disciple of "Start With Why," her purpose is to guide others through transformative thinking as they build businesses, teams, and personal purpose that inspires change.