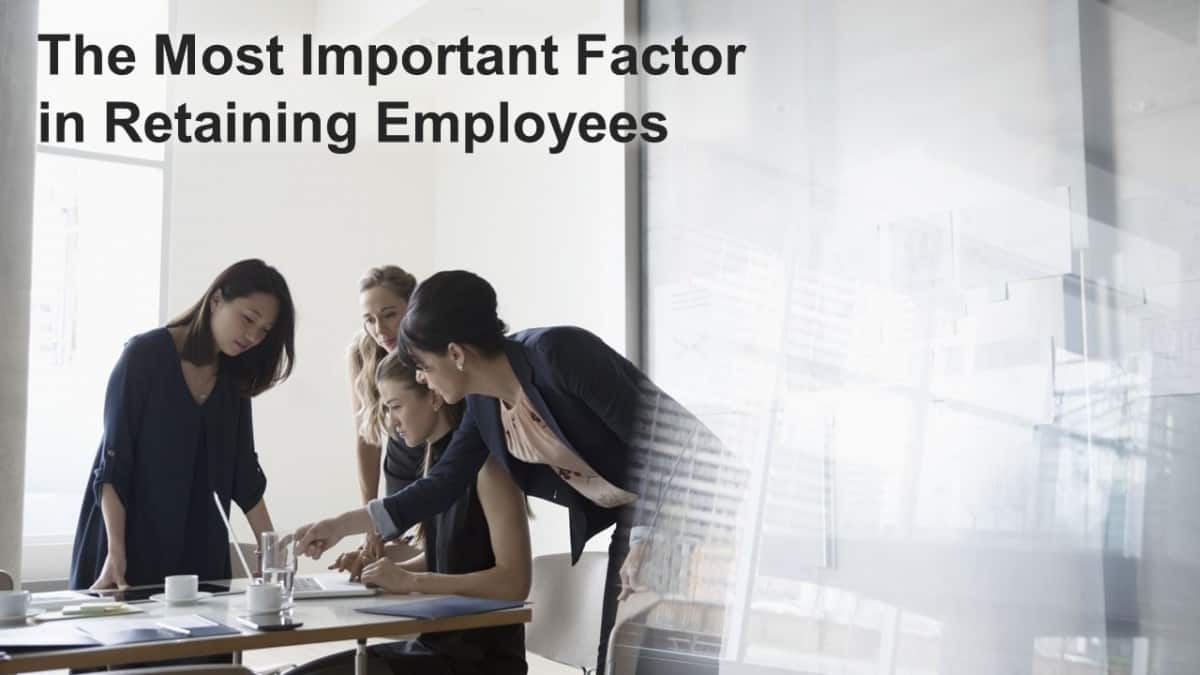 Recent figures from the U.S. Bureau of Labor Statistics show that more than 4 in 10 workers are considering quitting their current jobs.
In addition to the loss of valuable institutional knowledge, the Society for Human Resource Management reported that it costs a company 6 to 9 months of an employee's salary to replace him or her.
It's clear that retaining your top talent is critical. And it's clear that we need to do a better job of retaining top talent, as turnover is costing U.S. companies over a trillion dollars per year.
There are many surveys and polls we can look at that list a number of culprits when it comes to turnover. Many workers leave in search of better pay, perks, titles, and benefits. But what is the most important element in employee retention? Here's the answer.
While there are many reasons people join a company and then decide to stay there, the most important factor in employee retention is the culture of the organization. Companies with cultures that support development, offer recognition, emphasize purpose, and ensure strong leadership will see less turnover.
If you'd like to see a free video training program I created that will show you how to dramatically reduce employee turnover in the next three months, just CLICK HERE for instant, free access.
Culture has a tremendous impact on the employee experience, and when cultures are broken, employees will seek other opportunities.
To look at it from a different angle, a survey of 2,000 employees by recruitment firm Hays uncovered that nearly half of them were looking for a new job and corporate culture was the main reason.
However, the idea of "culture" can be somewhat ambiguous. There are many people that believe culture is something that just organically grows in an organization. I disagree.
I believe that you can be intentional about creating and managing a culture that makes people want to stay in the company and do great work.
In this article, we'll explore some of the ingredients needed to build a winning culture that supports high rates of retention.
Professional Development
According to LinkedIn, 94% of employees say they would stay with their company longer if it invested in their career development. They expect the organization they work for to provide ample opportunities to gain new knowledge and learn new skills.
Smart companies grow smart team members by focusing on providing training courses, seminars, mentors, and encouraging attendance at relevant conferences.
Another important element of professional development is career pathing.
To retain top talent, they need to see a place for themselves in the organization in the future. This requires a culture of coaching and feedback that helps people prepare for the next stage in their careers.
Recognition
One of the greatest human needs is to feel appreciated. We want to believe that we do important work and are valued by the organization.
Unfortunately, many cultures do not focus on this enough. In a Society for Human Resource Management (SHRM) survey, 68% of HR professionals said that recognition was important for retention.
According to a study from GlassDoor, employers will retain half of their employees longer if they regularly show appreciation to them. The same study found that 81% of employees will be more motivated to work harder when their boss shows appreciation for their work.
Yet many organizations lack any sort of formal recognition programs.
There is a plethora of ways, both big and small, to show your employees you appreciate them:
Say "thank you"
A handwritten note
Gift cards
Recognition in front of their peers
A special trophy
Employee of the month award
Paid time off
Lunch with the CEO
Getting their car detailed
Offer training opportunities
A promotion
A bonus or raise
The recognition doesn't have to be expensive, but it must be sincere. It must also be often.
My research shows that people need some sort of genuine and specific praise at least every five to seven days. Employees who feel valued and appreciated will be happier, more productive, and more loyal.
A culture of recognition, appreciation, and praise is a win for everyone.
Purpose
Another strong driver in employee retention is working in support of a meaningful purpose.
People want to feel that they're working for more than a paycheck. They want to feel that they are making a difference. It is important for them to know that they are contributing to something special.
For some companies, this is rather easy. Hospitals save lives. Architects create beautiful buildings. Restaurants feed people. For many organizations there is a straight-line connection between what they do and how they live their purpose.
If what a company does is not particularly meaningful, it can often achieve a motivating purpose by supporting another organization.
Perhaps everyone in the company participates in the breast cancer walk. Or they have a day where they clean plastic off the beach. Maybe they are involved with the local children's hospital or support a social justice movement.
Aligning with something that matches the vision, mission, and values of the organization can foster a culture that makes people want to stay.
As a bonus, it turns out that doing good is good for business.
A study published by Harvard Business Review found that when companies had a clearly articulated purpose that was widely understood in the organization, they had more growth than companies that hadn't developed a compelling purpose.
In addition, consumers are often significantly more loyal to organizations whose purpose resonates with their values.
If you'd like to see a free video training program I created that will show you how to dramatically reduce employee turnover in the next three months, just CLICK HERE for instant, free access.
Leadership
If culture is the most important factor in employee retention, leadership is the most important factor in culture.
Study after study has shown that nearly 60% of people who leave an organization don't quit the job, the pay, the hours, or the workload. They quit their immediate boss. They quit the person who was supposed to be their "leader."
A culture that retains top talent has leaders who deeply care about their people and treat them with dignity and respect.
Leaders who are honest and transparent in their communications. Leaders who are committed to the success of the organization and their team members. Leaders who support the purpose, believe in the mission, and live the values.
According to Hays US president Dan Rodriguez:
"Workers today expect more than just a paycheck from their jobs, and they are willing to compromise on base salary to find the right fit. We hear every day from candidates looking for a company culture that fits with their core values. Strong leadership, open communication, work-life balance, and career development are only going to become more important for attraction and retention."
Based on my more than 30 years of working with companies worldwide and a tremendous amount of research, here are what I see as some of the key factors that lead to a company culture that retains its best employees.
Strong collaboration and a sense of camaraderie
A vivid and compelling vision for the future
A motivating purpose
High levels of engagement at all levels in the organization
A clear path to advance within the organization
Access to learning and development
Supportive and empathetic management
Respect and gratitude
Robust and transparent communication
The leaders are a living example of the values of the organization
Respectful treatment of all employees at all levels
Trust between employees and senior management
The success of your company is directly dependent on the quality of the people on your team. Ensuring that you have a supportive and inclusive culture is the most important factor in retaining your top talent.
---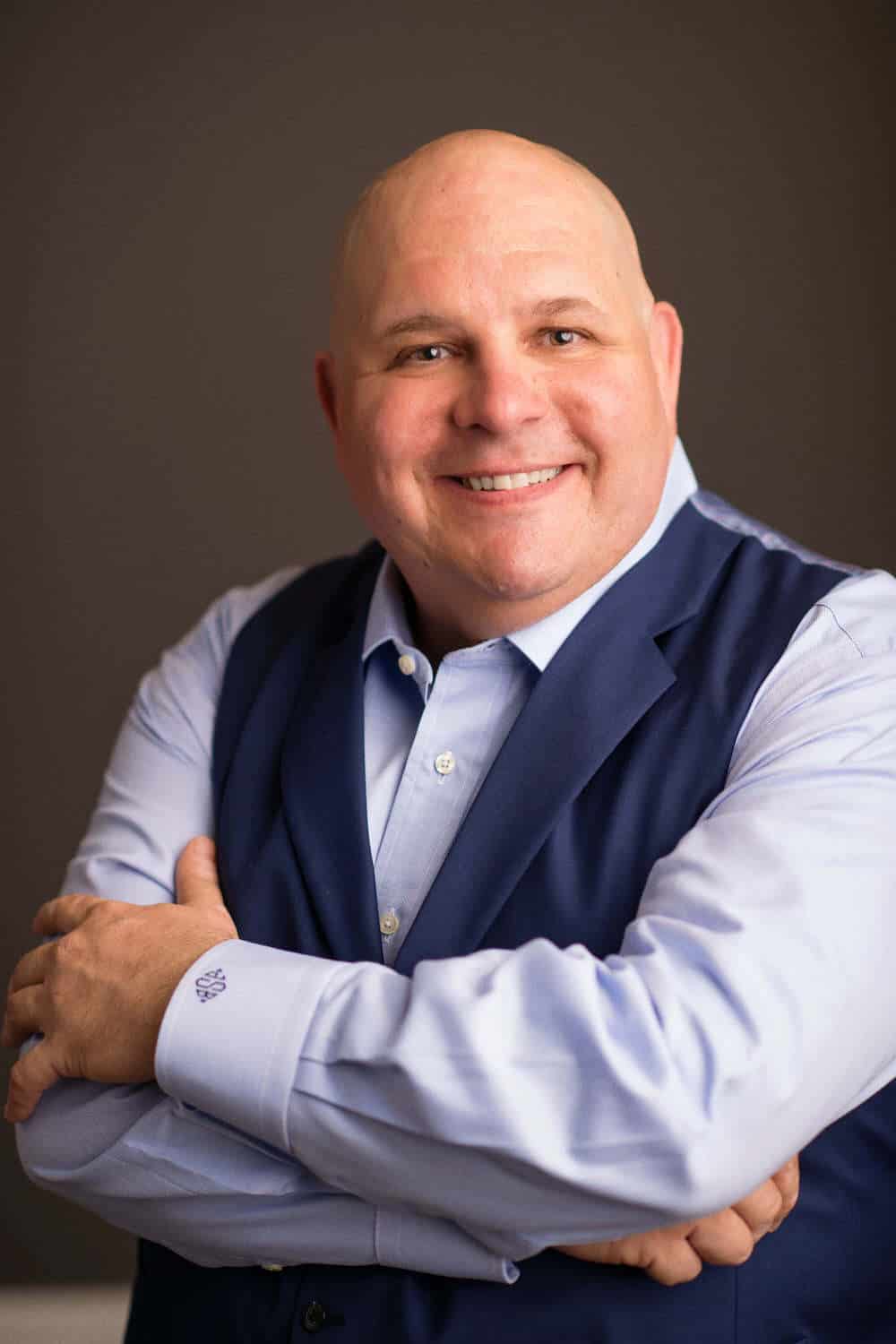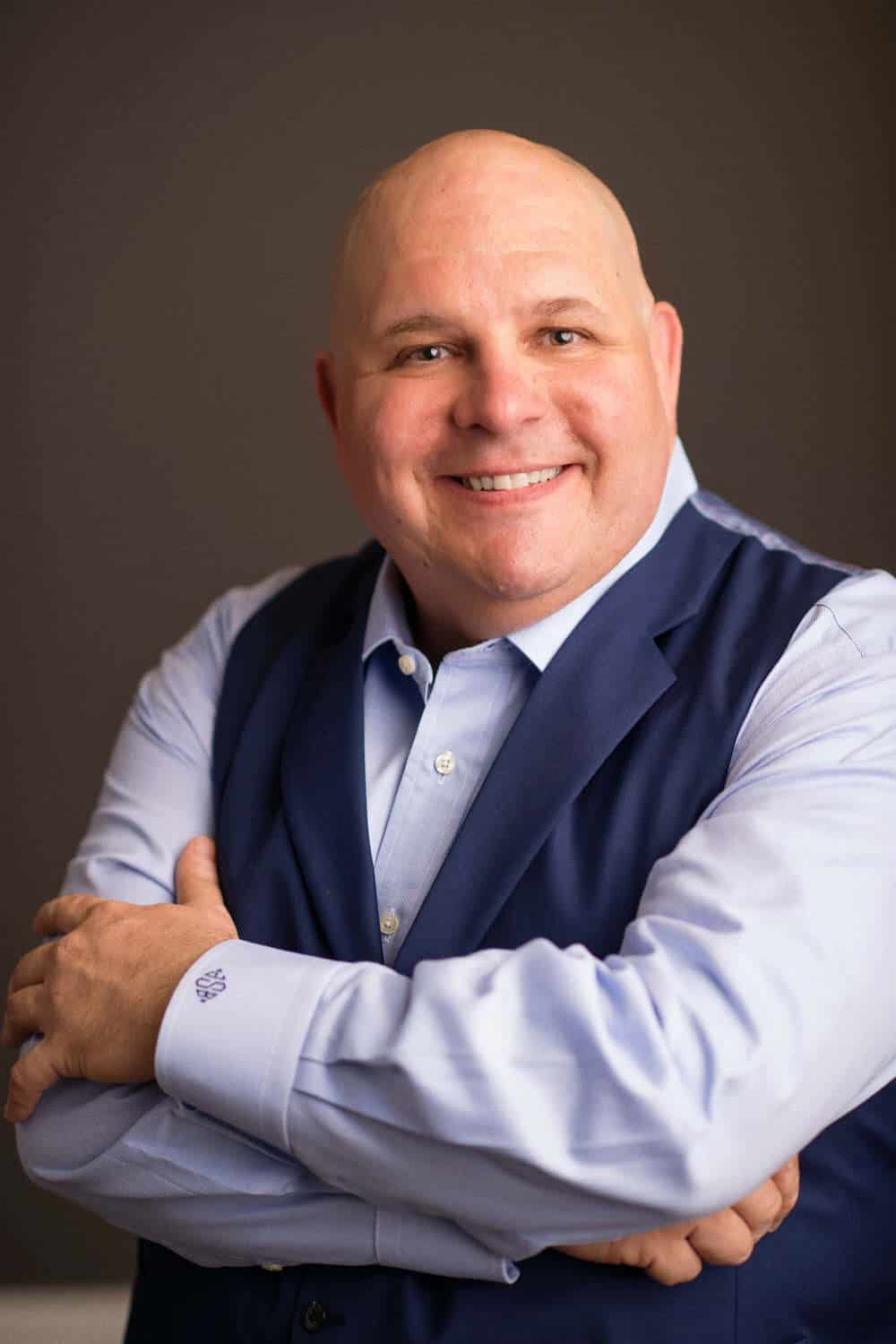 John Spence is a keynote speaker, consultant, and executive coach, who was named by the American Management Association as one of America's Top 50 Leaders to Watch along with Sergey Brin and Larry Page of Google and Jeff Bezos of Amazon. He is the author of the acclaimed book on business excellence, Awesomely Simple.