Matt Tenney, Author of Serve to Be Great: Leadership Lessons from a Prison, a Monastery, and a Boardroom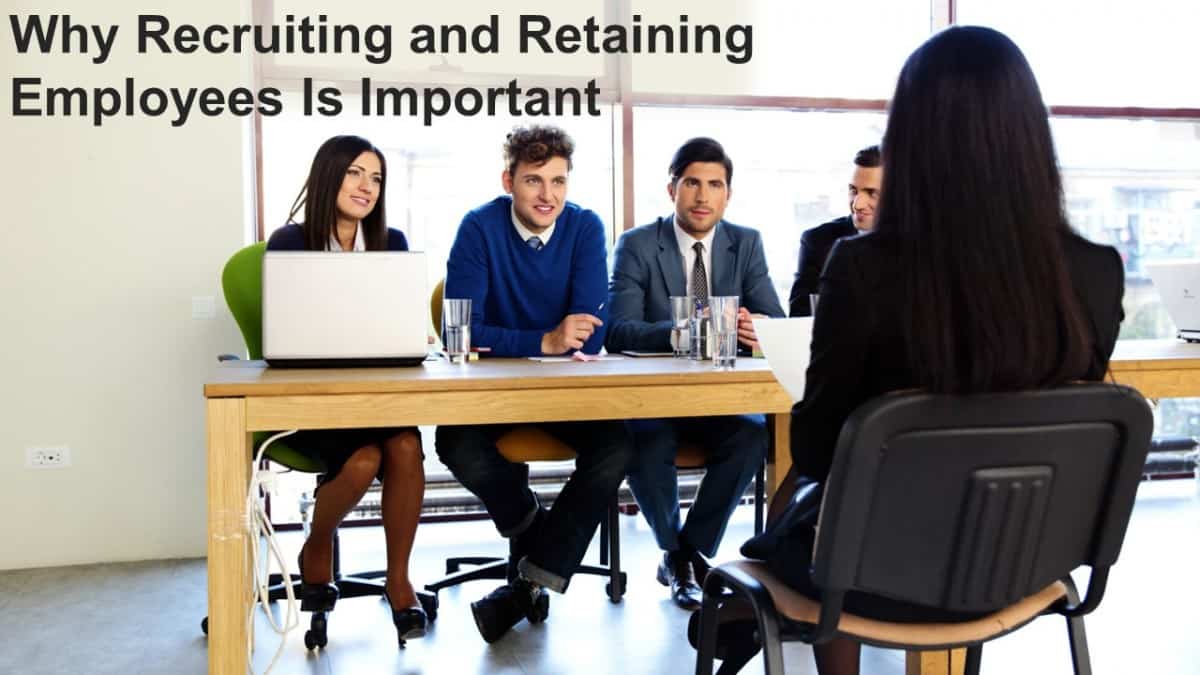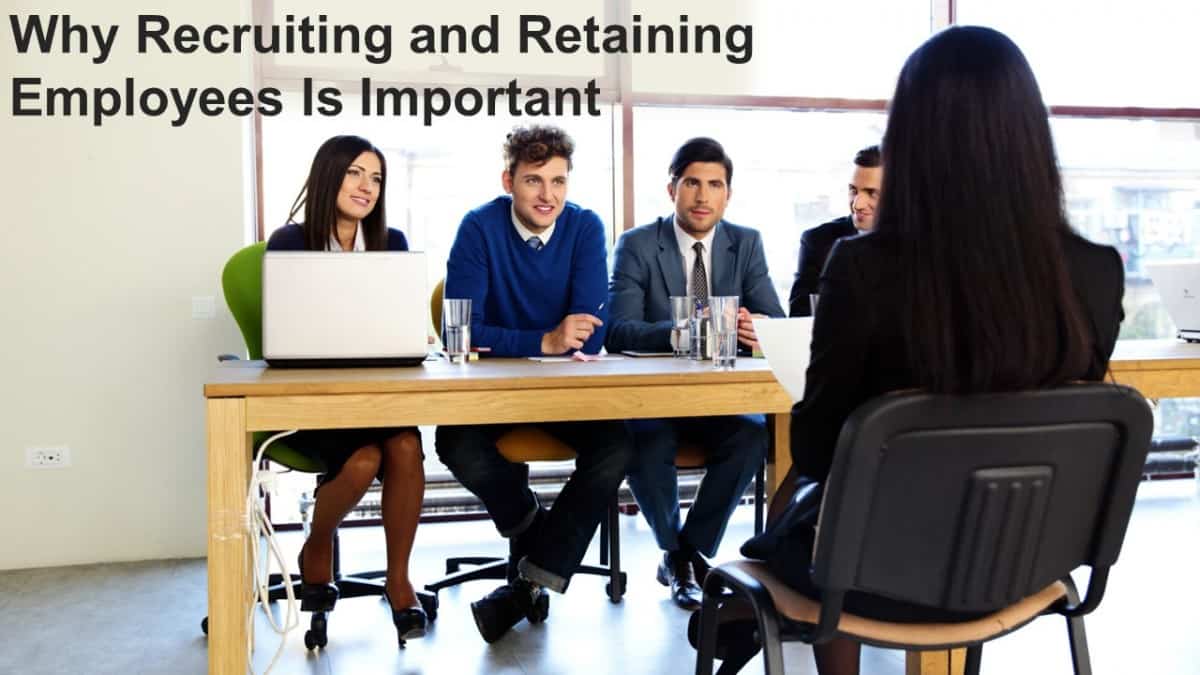 Every year, organizations spend a great portion of their budgets on recruiting and retaining good employees.
Yet, turnover rates are still high in many organizations. This can have an adverse effect on an organization's revenue and how well it performs. As people quit their jobs in higher and higher numbers as part of "The Great Resignation," recruitment and retention have become even more challenging.
The hardest part of the whole recruitment/retention process is recruiting and retaining the right people. Hiring the right people for a job, engaging them in their work, and keeping them engaged can significantly impact so many aspects of an organization.
Recruiting and retaining talented employees is important for an organization's financial sustainability and essential for maintaining high levels of productivity, engagement, job expertise, and customer satisfaction. It also helps a company build a positive image with customers and potential hires.
This article will look at the important roles recruiting and retaining the right employees play in driving sustainable profitability and success for organizations.
If you'd like to see a free video training program I created that will show you how to dramatically reduce employee turnover in the next three months, just CLICK HERE for instant, free access.
Employee Recruitment Defined
The Society for Human Resource Management (SHRM) defines employee recruitment as "the activity of identifying and soliciting individuals—either from within or outside an organization—to fill job vacancies or for staff for growth."
Recruitment includes the entire hiring process, from the beginning of the search process to the new hire's onboarding and integration into the organization, and marks the beginning of the employee experience for the worker.
While recruitment efforts typically rest with human resources, leaders and the organizational cultures they shape are always a part of the recruitment process. Branding, reputation, compensation, meaningful work, and an inclusive work environment are aspects of an organization's culture that can affect the quality of potential hires.
Why Recruitment Matters
Recruitment can be a tough, often unsuccessful process. A SHRM report revealed that 83% of human resources professionals reported finding it difficult to source good job candidates in the past year.
Recruitment is also a costly process. Though it can vary by role and by industry, the average cost of hiring an employee is estimated to be around $4,000, but the expense goes beyond salaries.
Recruiting, training, and competitive benefits packages add additional costs. Organizations spent more than $92 billion in 2020-2021 on training alone.
Due to the time, money, and other effort that has to be put into recruiting, it is critical to get recruitment right so that you aren't replacing your new hire within a few months.
The recruitment process can be a good opportunity to strengthen cultural alignment within the organization. By doing this, you are ensuring the new hire will be more likely to stay in the position.
Organizations will always need new talent to see continued growth, more adaptability to change, and for succession planning, but they may approach it through two different methods: Internal and external recruitment.
Internal Recruitment
When organizations recruit internally, it is less expensive than recruiting externally.

With internal recruiting, there won't have to be as much, if any, new training required, no relocation reimbursement, and no onboarding process since an internal hire has already been through this process.
External Recruitment
When organizations recruit from external sources, they are typically seeking candidates who have a unique skillset or expertise in an area that current employees do not have.

They may also look outside the organization when they are aiming to grow the business, explore new business strategies and directions requiring new roles to fill, or to improve inclusion and diversity.
Employee Retention Defined
Once you've recruited talented, highly-skilled, culturally aligned employees, you want to keep them working for you.
This means constantly reevaluating how well you are delivering on culture and how well you are engaging employees and meeting their needs to maintain high retention rates.
Employee retention refers to an organization's ability to retain its employees. Most organizations want a high retention rate because it lowers turnover and its associated costs, and it is good for an organization's performance, productivity, culture, profitability, and customer satisfaction.
The recruitment process gives employers the opportunity to hire people with new skills, knowledge, perspectives, and expertise that will help the organization to grow in the direction it wants. It's also an opportunity to create a more diverse and inclusive work environment, which has been shown to lead to better problem solving and innovation.
If you'd like to see a free video training program I created that will show you how to dramatically reduce employee turnover in the next three months, just CLICK HERE for instant, free access.
Why Retention Matters
Some studies have indicated that every time an organization has to replace a salaried employee, it costs them, on average, the equivalent of 6 to 9 months of salary. Replacing a manager making $60,000 a year can cost $30,000 to $45,000 in recruiting, onboarding, and training costs.
High retention rates can indicate that a team is highly engaged, performing well, and providing better customer service. Engagement is particularly important as employees who care more about an organization's mission will feel a sense of purpose in their roles and demonstrate more commitment to their jobs.
There are a few downsides to retention. While the high costs of turnover make retention essential for an organization's future success, retaining the wrong employees can hinder success in some respects.
Perhaps the biggest downside to high retention is that disengaged employees often remain in their roles for a long time, and they hurt productivity, create toxic work environments, and drive good employees away. High retention can also lead to difficulty implementing change, less innovation, and a lack of diversity and inclusion.
The Turnover Crisis and How To Weather It
Turnover is the number of employees who leave a job, either voluntarily or involuntarily, during a certain period of time. According to Gallup, voluntary turnover costs organizations over a trillion dollars each year.
It's clear that the money, time, and effort spent on replacing these employees can be a huge drain on an organization's resources and hurt profits.
Turnover has become an even bigger concern as the COVID-19 pandemic has brought on a massive wave of resignations in many industries. Companies are scrambling for ways to stem the tide of turnover, with mixed results.
This is bad news, since we already weren't doing so well with retention before the pandemic. Retention/turnover was the top workforce management challenge cited by 47% of human resource professionals in the SHRM/Globoforce survey Using Recognition and Other Workplace Efforts to Engage Employees.
Some leaders have blamed the current recruitment and retention challenges their organizations are facing on people not wanting to work or a lack of acceptable, qualified candidates in hiring pools.
But others argue that people aren't staying out of the workforce or resigning from their positions because they don't want to work. Many workers need and want to work, but they want to work under improved (or just different) conditions.
The pandemic has shifted employees' expectations and needs, and they are seeking jobs that offer different and better benefits, whether monetary or less tangible, than previously.
Compensation and culture, as usual, are still impacting engagement and retention, but so many of these "Great Resignation" job seekers are looking for work situations where they can improve their mental and physical well-being and experience greater overall job satisfaction.
Many are seeking work environments with more flexibility, autonomy, and inclusion. Others are looking to do work that is more meaningful to them, at purpose-focused organizations.
Leaders and recruiters should pay close attention to what workers are asking for.
The key to successful recruiting efforts and retention is to recognize these shifts in employee needs and expectations and determine where your strategies can be improved so that your organization is hiring and retaining top talent.
---