Matt Tenney, Author of Serve to Be Great: Leadership Lessons from a Prison, a Monastery, and a Boardroom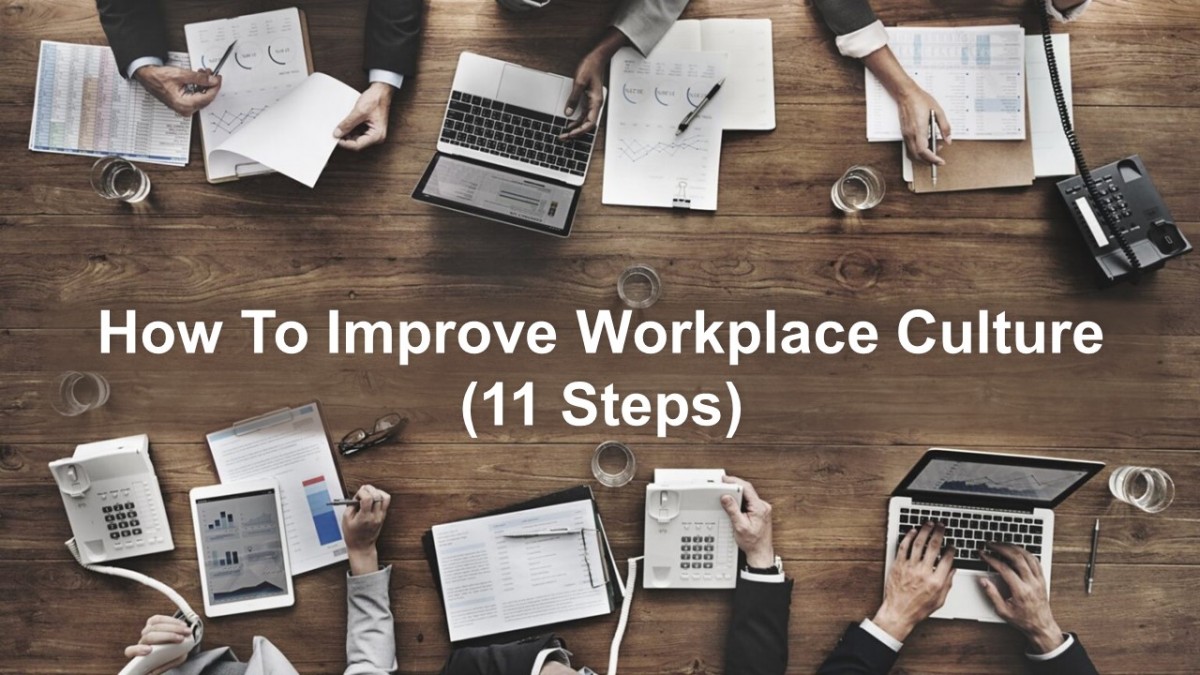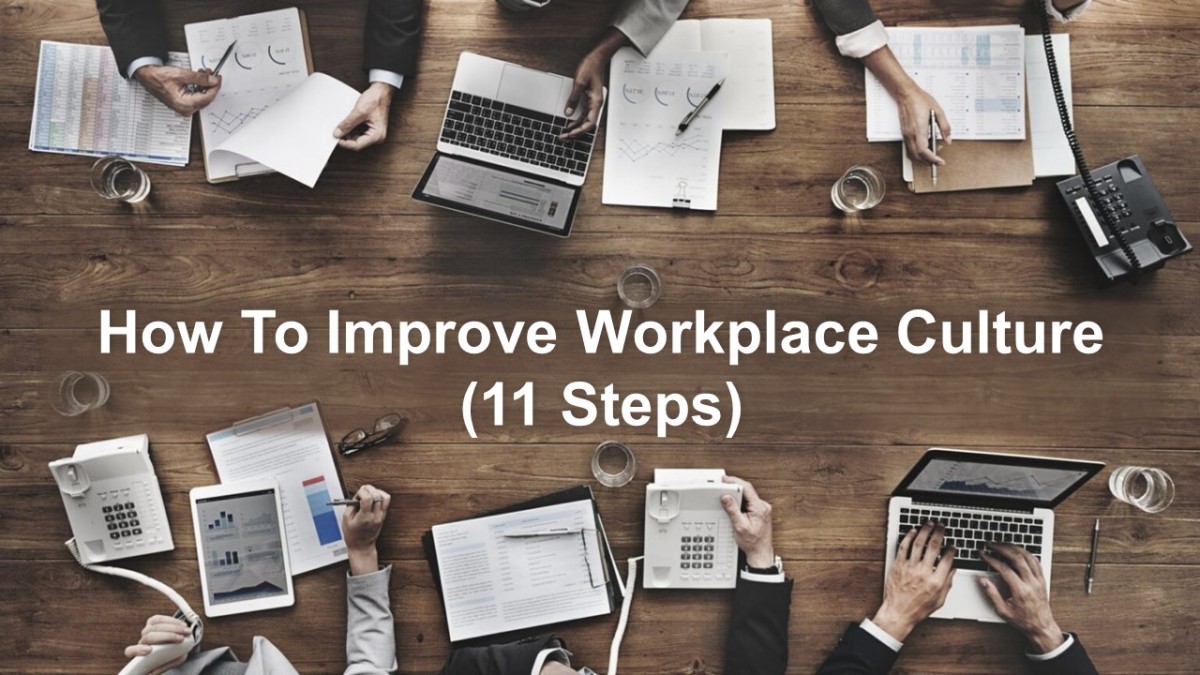 As many of our readers know, organizational culture can make or break a business.
Because culture is the primary factor for determining how well an organization executes on every other aspect of organizational performance, continually nurturing a strong culture that values people is an ongoing challenge for leaders.
Whether recruiting top talent, keeping employees engaged, building and raising brand awareness, or inspiring an environment where innovation is the norm, organizational culture drives success. But even strong workplace cultures can always be improved upon.
Here are 11 essential steps to improve workplace culture in your organization.
Step 1: Embrace Authenticity
In our recent interview with Dave Gordon, thought leader and author of TIP: A Simple Strategy to Inspire High Performance and Lasting Success, he spoke of authenticity as one of the building blocks of culture.
Dave says, "When you are building a culture, it's got to be about your authenticity as a leader."
When a leader shares their true self with their team—who they are, what they stand for, their values, their purpose, their vision for the work the organization is doing and will do in the future—this reinforces cultural alignment and demonstrates a level of transparency that is sure to build trust between employees and leadership. 
Step 2: Foster an Environment of Inclusion
One of the most important functions of embracing authenticity is that it makes employees feel more comfortable being their authentic selves at work. This relates strongly to the idea of inclusion, which is becoming increasingly important to job seekers.
Inclusion goes beyond diversity and is also a necessary component of a diverse organization; creating an inclusive environment is essential for successfully building a diverse team.
If an organization does not provide an inclusive environment for all employees, including those employees whose backgrounds and characteristics differ from the majority of the organization's employees, recruiting and retaining a diverse workforce becomes much more difficult.
Inclusion is a fundamental part of a healthy culture because it can improve overall diversity and employee performance. An organization that embraces inclusiveness is demonstrating a level of care for employees that makes them feel like truly valued members of the organization. 
Note: If you'd like to see a free video training program I created that will show you how to dramatically increase employee engagement in your organization in the next three months, just CLICK HERE for instant, free access.
Step 3: Build Trust Through Mentoring and Coaching
Since leaders play such a vital role in setting the tone for corporate culture and helping it develop, if employees don't trust leadership or have weak relationships with upper management, employees will be disconnected from other aspects of culture as well.
The O.C. Tanner 2019 Global Culture Report revealed that when leaders serve as mentors, actively foster employee development, and help connect employees with meaningful opportunities, employees and leaders develop deeper connections.
When leaders move beyond simply managing and gatekeeping, to coaching their employees in their career development, the research reveals some surprising statistics:
76% increase in feeling like part of a larger purpose
72% increase of connecting strongly with leaders
102% increase in feeling motivated
320% increase in a favorable perception of their leader
As a leader, consider speaking "with employees" instead of "to employees" so they feel more appreciated, supported, and valued. Regular one-to-one meetings can provide wonderful opportunities for mentoring and coaching employees to be the best version of themselves.
In our recent interview with author and thought leader Andrew Freedman, he discussed how useful they can be in helping leadership gauge how their employees are doing and identify areas where they may most need coaching:
Step 4: Recognize Employees for Their Contributions
Recognition is an essential component of any strong organizational culture.
It is important because it meets a core human need for both the employee and the manager. Meeting this need is a key aspect of a strong company culture because it increases job satisfaction, employee engagement and retention, and quality of work.
Successfully cultivating both appreciation and recognition is a great leadership move and yields a variety of positive results. When organizations routinely recognize the contributions of employees, it makes them feel valued and more satisfied in their jobs.
As Mike Robbins explains in a thought-provoking talk at TEDxBellevue, recognition, not just on its own, but as a part of a caring culture that values and appreciates people beyond achievements, is an important factor in employee satisfaction.
Recognition can boost engagement, lower turnover, attract better employees, help employees find meaning in their work, and reinforce positive attitudes and behaviors.
Step 5: Provide Regular Feedback
Recognizing the accomplishments of employees is an essential mechanism for ensuring a happy work environment where employees flourish. However, it's important to ensure that praise and recognition are just part of the communication process.
Consistently providing feedback to employees, even when it isn't about recognizing an outstanding accomplishment, is a vital part of the communication process between employees and top leadership.
Fostering a culture that is rich in feedback gives managers the information they need to measure cultural alignment and build the sort of companies they aspire to build.
In surveys, employees regularly report that they aren't receiving enough feedback from leadership regarding their performance or career trajectory. This can hurt employee engagement.
One of the ways feedback boosts engagement is that it builds trust between leadership and employees, creating a safe, trust-based environment where employees feel that their opinions are valued and help drive decision-making.
Step 6: Communicate Expectations Clearly
Poor communication makes it difficult for employees to fully understand their roles, develop in those roles, or grow into new roles, and for organizations to identify and address issues that must be corrected for success.
Many leaders would agree that setting clear, measurable expectations is a vital part of their leadership duties and an essential part of healthy communication at every level of an organization.
However, leaders often underestimate the amount of time and work good communication can take. Too little communication or unclear expectations can cause employees to be unsure of what's expected of them within their roles, how to excel in their work, and can hinder the collaborative efforts of teams.
To remedy this, leaders can take the initiative to guide their team members and help them thrive by providing regular communication and setting clear expectations.
In our recent interview with Libby Gill, acclaimed author of The Hope-Driven Leader: Harness the Power of Positivity at Work, we discussed the importance of leaders clearly communicating expectations—and living up to those expectations themselves.
Step 7: Offer Employees Flexibility
A hybrid working study conducted by Harvard Business Review asked over 5,000 knowledge workers around the world what they wanted from their future work arrangement.
The results revealed that 59% of respondents feel "flexibility" is more important to them than salary or other benefits, and 77% of respondents said they would prefer to work for an organization that gives them the flexibility to work from anywhere.
Work–life imbalance can negatively impact employee sustainability and the physical and mental health and well-being of employees.
With prolonged work-disrupting events such as the COVID-19 pandemic, providing employees with the flexibility they need to perform at their best while also successfully managing the needs of their families and personal lives becomes even more important for maintaining a good workplace culture and a high level of morale.
Work-life balance is so important for employee success, whether an employee works on-site in an office or remotely. Organizational cultures need to support more flexibility to achieve this balance in the "new normal."
Reexamining your organization's culture to ensure that it is providing the kind of flexibility that will help your employees thrive is one of the most effective ways to improve workplace culture. 
Note: If you'd like to see a free video training program I created that will show you how to dramatically increase employee engagement in your organization in the next three months, just CLICK HERE for instant, free access.
Step 8: Provide the Autonomy Employees Need To Succeed
It is important to equip employees with the tools they need to succeed. One tool we've mentioned that employees greatly value is flexibility. Increasingly, this means the ability to work independently and with autonomy.
With hybrid and remote work becoming not only popular but essential in many situations, flexibility by way of autonomy may be key to boosting performance and ensuring that culture doesn't suffer.
Employee autonomy and empowerment are vital to building a high-performing team. When employees are given the trust and encouragement to work autonomously, they can accomplish amazing things.
Shane Green, thought leader and author of Culture Hacker offers this helpful advice to leaders:
"I have to ask myself, 'what is my number one role?' If I look at any manager's role, it's to make sure that the people can perform every day, so the first thing is to enable them. My job is to make sure they have the right training, skills, tools, information, and support to do their job."
Equipping employees with the tools they need to work independently sets the stage for a high-performance culture that engages employees and helps them flourish.
If employees think and act with the knowledge that as long as a decision they make or an action they take is legal, very unlikely to destroy the organization, and is aligned with the organization's core values, do they need to ask upper management's permission to make the decision and take action?
Step 9: Offer Learning and Development Opportunities
New research has shown that the second most important factor in workplace happiness for employees is the opportunity for development and that "heavy learners" are more confident, successful, and happy at work.
Because learning is essential for employees to develop new skills and find fulfillment in their work, companies that foster a learning culture and offer development opportunities to their employees are laying the groundwork for long-term success with a team of engaged employees who do their jobs well.
We recently sat down with author Mark Sanborn to discuss how to be a good leader in the new normal, and one of the things he mentioned was how important it is to continue to grow yourself as a leader and grow your team.
Mark says, "The only way you can increase capacity is with focus and improvement, skill and knowledge improvement. When you add a new skill or improve an existing skill, you can get more done with the same amount of time available."
Step 10: Eliminate Toxic Elements
If you notice burnout or dysfunction within your team that is hindering performance, lowering morale, and hurting trust, the positive culture you have worked so hard to build may be systematically being destroyed by toxic situations.
In fact, toxic culture is one of the top predictors of turnover currently and a contributing factor to the Great Resignation.
Toxic work culture can adversely impact employee engagement, performance, and well-being, and is one of the main reasons many workers are experiencing job dissatisfaction and lack of engagement.
Top leadership can ensure organizational culture stays true to a company's mission, vision, and values by addressing toxic situations as soon as they arise so they don't impact morale or cause irreparable damage to the positive culture leaders and their teams have worked to create.
Toxic cultures can involve harassment, microaggressions, unequal treatment of staff members, lack of inclusion, or behaviors from senior management that devalue employees and make them feel expendable. These issues can do significant damage to organizational culture.
To weather the future, it is essential for leaders to nurture the development of a culture that consistently demonstrates to employees that they are valued and vital to the success of the organization.
For this reason, leaders want to maintain cultures that are inhospitable to toxic behaviors.
Step 11: Regularly Revisit the Mission, Vision, and Core Values
Because it is so hard to copy and affects the organization at so many levels and in so many ways, particularly where employee engagement and retention are concerned, culture can be both a company's greatest asset and its greatest challenge to develop and maintain.
All the steps outlined here can help you develop a strong culture where employees are not only engaged but thriving. It can also help you create an organization where team members consistently perform at a high level.
Even if you feel your organization is already nailing it culture-wise, it's always important to check in frequently to make sure you are executing well on these steps and to determine if there are new or better ways to follow them.
One way to do this is to revisit your organization's mission, vision, and core values.
The key to getting employees to buy in and be conservators of your organization's culture is to clearly define, regularly refine, and continually reinforce the organization's mission and vision and to continually model core values as a leader.
Leaders should constantly fine-tune culture as part of the improvement process. This means providing what employees need to succeed but also addressing inconsistencies between cultural philosophy and daily practice that could create a less-than-engaging environment for employees.
If you are dealing with a truly dysfunctional team, it may be necessary to do a complete overhaul of your organization's culture and revisit core values to determine where things are going wrong.
When leaders find themselves in this situation, these steps can guide them toward improvement. Employees can also guide leaders toward identifying areas where core values need adjusting or could be better implemented.
---