Matt Tenney, Author of Serve to Be Great: Leadership Lessons from a Prison, a Monastery, and a Boardroom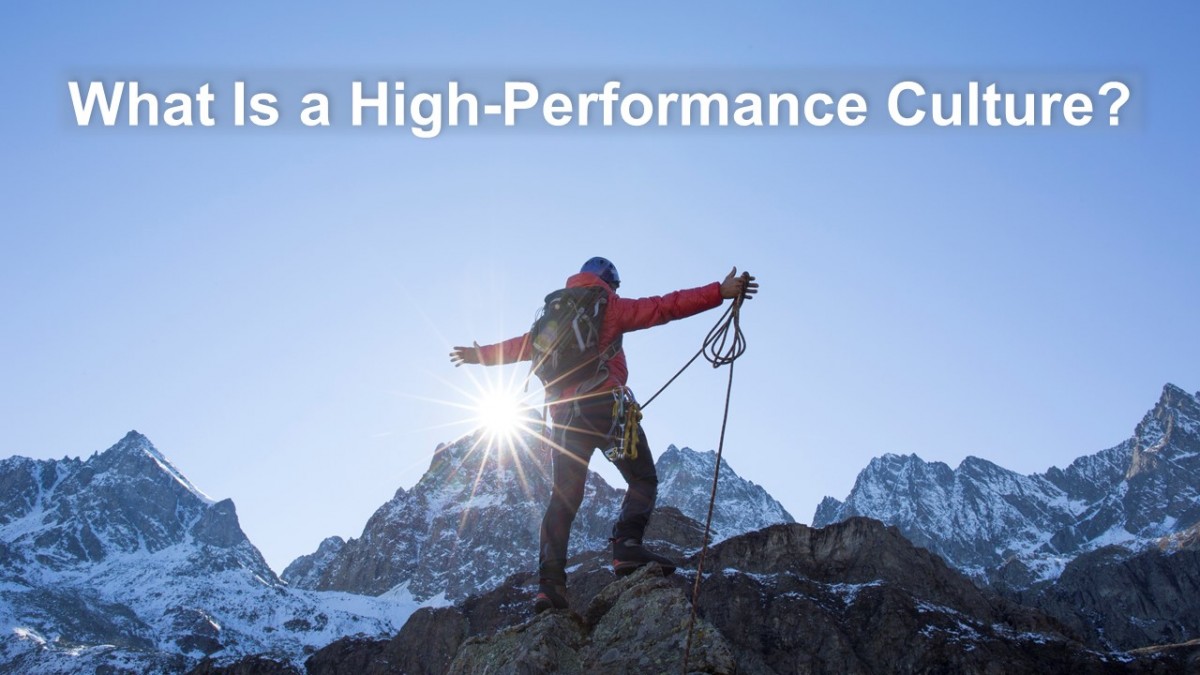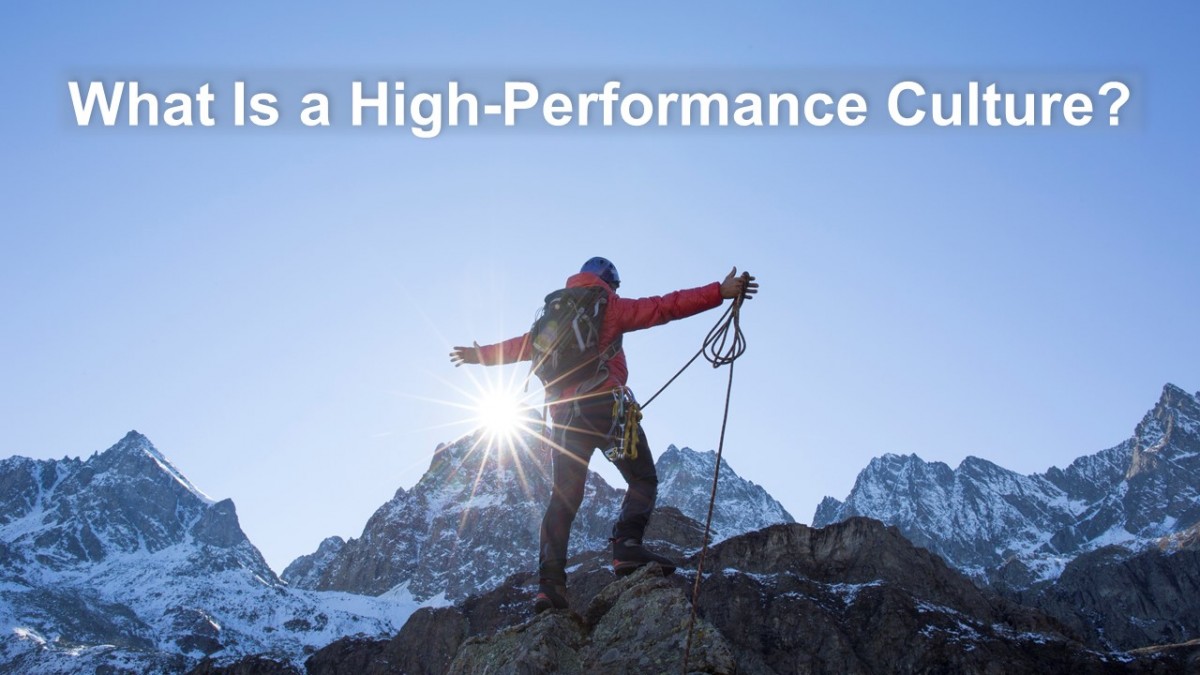 Often, leaders believe that building a high-performance culture within their organizations is simply a matter of hiring the right people to do the job.
While having the highly-skilled candidates in the right roles is an important component for building a high-performance culture within an organization, it's just as important to establish an environment in which employees can thrive and reach their full potential.
A high-performance culture is a culture in which employees perform well because they are engaged, valued, and continually learning. This gives their work a greater purpose, instilling in them a continuous improvement mindset and a dedication to the organization's mission that drives performance.
To optimize employee performance while also helping them grow, develop, and remain engaged requires the right balance of a variety of approaches and a strong system of communication and feedback.
In this article, we will examine the essential components of a high-performance culture and how to build a high-performance culture in your organization that helps employees flourish and avoid burnout.
Note: If you'd like to see a free video training program I created that will show you how to dramatically increase employee engagement in your organization in the next three months, just CLICK HERE for instant, free access.
What Makes a High-Performance Culture
Though it has been defined as "a physical or virtual environment designed to make workers as effective as possible in supporting business goals and providing value," a high-performance culture must be about more than just performance.
The foundation of a high-performance culture is a strong mission, a cohesive vision with clear, achievable goals, and core values that foster a shared sense of purpose.
A cohesive, shared vision provides employees with tangible goals to work toward and helps them to better understand why their work matters. It also helps them understand how their individual contributions fit into the bigger picture, how they impact customers on a daily basis, and how their work affects the wider community they serve.
Core values guide employees toward desired behaviors and reinforce more of the behaviors leaders want to see in their organizations. They also unite employees in a collaborative effort that boosts performance.
These values should be reinforced on a regular basis, with senior leadership leading by example. When employees see leadership walking the talk of these values, it motivates them to do the same.
We recently sat down with Dave Gordon, author of TIP: A Simple Strategy to Inspire High Performance and Lasting Success and discussed the importance of leaders communicating and demonstrating values to their teams.
Employees who work in organizations with high-performance cultures are engaged, productive, and highly motivated because they are provided with the resources they need to thrive and see the organization's core values modeled by leadership on a daily basis.
They also feel supported and valued by senior leadership, are aligned with and practice company values, and are united with a sense of purpose that drives them to achieve the company's vision.
What Breaks a High-Performance Culture
One of the biggest threats to a high-performance culture, or organizational culture in general, is toxic behaviors.
Catherine Tansey at Lattice says, "What a high-performance culture is not is cutthroat or toxic. The attributes that contribute to a high-performance culture—employee well-being, communication, trust, support, alignment of values, and emphasis on development—are antithetical to a toxic workplace."
You can have a dedicated team of driven, engaged, highly-skilled, motivated high-performers, but nothing will turn a work environment sour quicker than toxic behavior, whether it's coming from upper management or other team members.
As we've learned recently, toxic culture is one of the main factors contributing to the Great Resignation. Low engagement or active disengagement as a result of toxic workplace culture is leading to high levels of attrition in many organizations right now.
One of the main takeaways from this is that toxic work environments won't lead to great performance.
Leaders that push employees to perform at a high level by forcing them to work longer and longer hours, that only offer negative feedback but don't acknowledge the things employees are doing right, and that don't value the well-being of employees or their need for a healthy work-life balance, are not fostering a high-performance culture.
Tansey explains, "Employees working in an encouraging and open workplace culture where they're empowered to make decisions and trusted to do their roles are more likely to be engaged at work, and therefore less likely to leave the company."
Organizations that avoid toxic policies and do not tolerate toxic behavior at any level of the organization will see greater engagement, less attrition, and improved performance.
Building and Maintaining a High-Performance Culture
In order to maintain a high-performance culture, employee satisfaction, engagement, and morale are essential.
Even high performers will experience burnout, lack of engagement or active disengagement, and low morale if they do not feel valued by senior leadership. To build a culture that keeps high performers engaged and doesn't burn them out, there are several characteristics leaders should focus on incorporating into their organization's culture:
Autonomy
It is important to equip employees with the tools they need to succeed, and one tool that employees greatly value is flexibility. Increasingly, this means the ability to work independently and with autonomy.
Employee autonomy and empowerment are vital to building a high-performing team. When employees are given the trust and encouragement to work autonomously, they can accomplish amazing things.
Shane Green, thought leader and author of Culture Hacker offers this helpful advice to leaders:
"I have to ask myself, 'what is my number one role?' If I look at any manager's role, it's to make sure that the people can perform every day, so the first thing is to enable them. My job is to make sure they have the right training, skills, tools, information, and support to do their job."
Equipping employees with the tools they need to work independently sets the stage for a high-performance culture that engages employees and helps them flourish. There's evidence that this is increasingly important to workers.
According to a hybrid working study conducted by Harvard Business Review, over 5,000 knowledge workers around the world were asked what they wanted from their future work arrangement.
The results were interesting. 59% of respondents said that "flexibility" is more important to them than salary or other benefits, and 77% of respondents said they would prefer to work for an organization that gives them the flexibility to work from anywhere.
With hybrid and remote work becoming not only popular but essential in many situations, flexibility by way of autonomy may be key to boosting performance.
Communication
Giving your employees the freedom they need to work independently does not mean they won't still need guidance and regular communication.
According to Dave Gordon, authenticity and attitude help create a high-performance culture. Gordon says, "I've seen cultures fail because of a lack of communication. Cultures thrive because organizations get communication right."
Good communication is always essential for any team's ability to perform well but is especially important in remote and hybrid work environments where face-to-face communication is limited.
Unfortunately, with the loss of the kinds of social interactions on-site work and traditional office environments can provide, organizational communication has suffered tremendously during the COVID-19 era.
Because of this, finding new ways to communicate consistently and effectively and forge those deep connections between team members that are necessary for successful collaboration has become increasingly challenging, but it is more important now than ever.
Note: If you'd like to see a free video training program I created that will show you how to dramatically increase employee engagement in your organization in the next three months, just CLICK HERE for instant, free access.
Feedback
Additionally, frequent, consistent feedback, whether it's praise for a job well done or suggestions when a course correction is needed, are still important and necessary components for building and maintaining strong performance.
Feedback shouldn't be a one-way street. One of the many benefits of having a high-performing team is the feedback that employees can provide to upper management.
Andrew Freedman, author of Thrive: The Leader's Guide To Building A High-Performance Culture, explains how invaluable this feedback can be to the success of an organization:
"Members at every level within an organization have the potential to provide valuable insights and better the organization. Leaders who reduce the barriers to higher levels of engagement and performance create a workplace culture that better utilizes the potential of its employees."
Because you are helping to instill a continuous improvement mindset in your employees, they can provide creative, well-informed input that can help drive innovation and improve decision making.
Encouraging feedback from employees also makes them feel a sense of ownership, which will drive performance.
In our recent interview with Karin Hurt, author of Courageous Cultures: How to Build Teams of Micro-Innovators, Problem Solvers, and Customer Advocates, she talked about the importance of embracing confident humility and allowing your frontline employees to provide insights and feedback, which can lead to massive results not just in morale and performance, but in monetary returns as well.
"Once you create clarity about what it is you are doing with the culture, giving people ownership allows them to create something."
Accountability
Establishing an environment of accountability and ownership helps to build confidence and improve performance.
Accountability serves as one of the great motivators for employees to perform well and to reach their full potential. When employees are encouraged to take ownership of the work they do, it gives that work great meaning.
And yet, there's a lack of accountability across many organizations which can end up hurting performance.
Data has revealed that a staggering 82% of managers acknowledge they have "limited to no" ability to effectively hold others accountable, and 91% of employees say that "effectively holding others accountable" is one of their company's top leadership-development needs.
Since accountability is one of the most important ways that leadership measures the contributions of employees and identifies actions they can take to improve those contributions, it is an essential component of a high-performance culture.
Learning
Continuous learning and development are also essential parts of a high-performance culture.
As we've discussed before, organizations with a strong network of high-performing employees are more likely than organizations with employees who perform at a lower level to have comprehensive learning cultures.
Organizations with growth mindsets will build teams of high performers. When leaders provide employees with opportunities to hone and update the skills they already have and to develop new skills, it will make the organization as a whole more agile and better able to weather future changes and challenges.
In organizations that aspire to operate at the bleeding edge of innovation, continuous learning is absolutely essential to keep abreast of trends and for early adoption of new technologies and methodologies.
Investing in the growth of your employees helps them not only build new skills, but it keeps them engaged in the work they are doing and motivates them toward greater and greater achievements.
Risk-Taking
Continuous learning is particularly important for organizations that are more risk-tolerant and more willing to try new things, even if it means making some mistakes along the way.
Jim Haudan, co-founder and CEO of Root, says that while many leaders may be okay with employees who are risk-averse, which can make things more predictable and might be a better option for some industries, this can be detrimental to innovative organizations that want organic growth.
By not empowering employees to take some risks, leaders may be costing their companies more money. Some level of controlled risk-taking and mistake-making are vital for businesses to innovate and succeed.
Risk tolerance, decisiveness, and embracing failure set companies with high-performance cultures apart.
Because they are less risk-averse, these organizations have a competitive advantage in their markets, not just financially, but also in the areas of performance and innovation.
Collaboration
While it is important for employees to feel they are being given the trust they need to work independently, strong collaboration is also vital to building a high-performance culture where employees can bring their unique skills together to achieve great accomplishments.
When employees can collaborate and support each other effectively, they can work toward a common goal, ensuring the organization's success.
Agility is a driving force behind a high-performance culture; stagnation and risk-aversion can be detrimental to performance. In a world of constant change, adaptability, agility, flexibility, and risk-taking are essential for weathering the future.
Organizations with high-performance cultures embrace change and view risk as opportunities for substantial growth. This is what helps them to survive.
---