Matt Tenney, Author of Serve to Be Great: Leadership Lessons from a Prison, a Monastery, and a Boardroom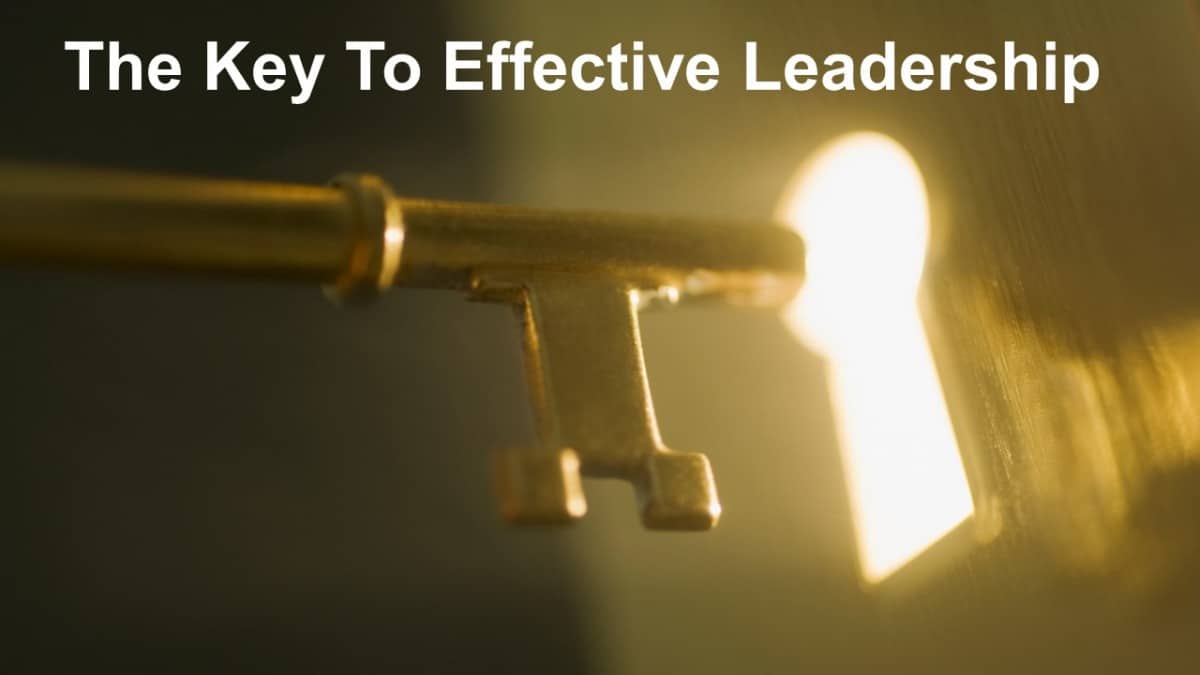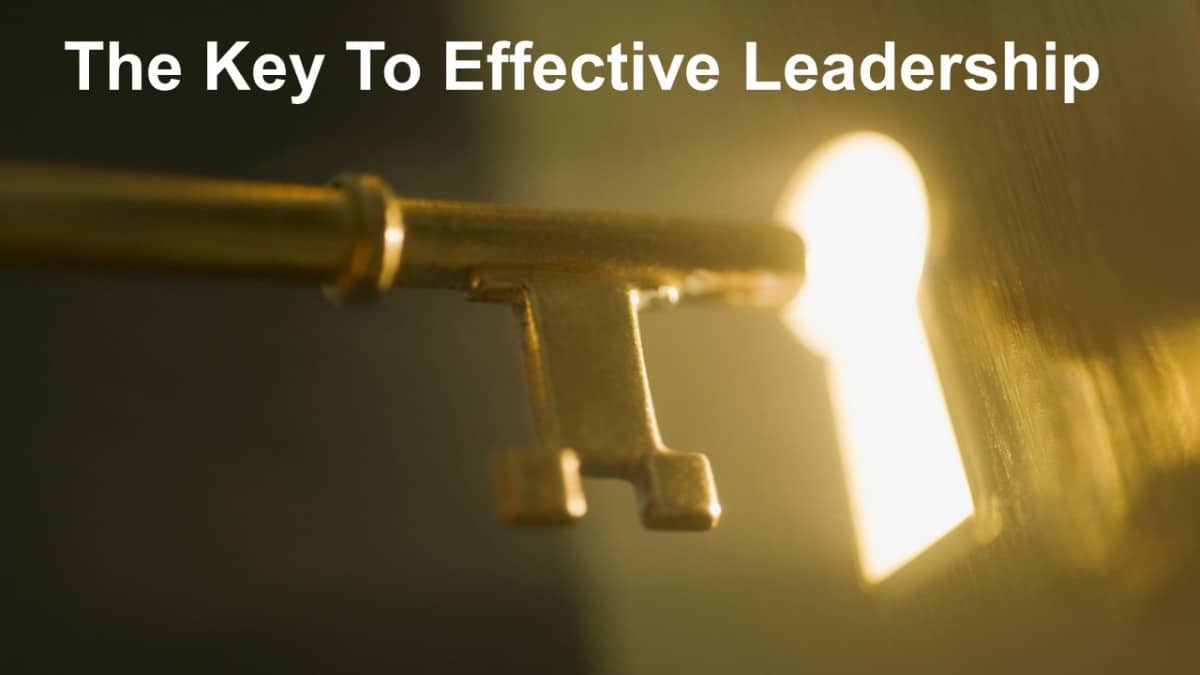 To be an effective leader, you need to be able to move beyond a job title and influence employees with something other than authority.
How you build influence as a leader has a tremendous impact on how well you deliver on everything from employee engagement and retention, to team performance and productivity.
There are five distinct stages, or levels, of leadership development according to author and leadership expert John Maxwell. Maxwell first presented his leadership paradigm in Developing the Leader Within You and expanded it in his book The 5 Levels of Leadership.
According to Maxwell, at the first level of leadership, people follow a leader because they have to.Leaders who hope to move beyond this stage have to be able to build influence and trust with employees. To be effective leaders, they have to be able to inspire employees.
The key to effective leadership is inspiring teams to do great work by maintaining good communication—through frequent feedback, expectation setting, recognition, and coaching—clearly and consistently communicating culture, creating the ideal conditions for innovation, and fostering a positive work environment.
In this article, I'll discuss how effective leaders accomplish these things.
Note: If you'd like to see a free video training program I created that will show you how to dramatically increase employee engagement in your organization in the next three months, just CLICK HERE for instant, free access.
Effective Leaders Inspire Great Work
Poor leadership has been cited as one of the main drivers of the turnover we've seen with The Great Resignation.
The duration of an employee's tenure is primarily determined by the relationship they have with their direct manager according to a 25-year study by Gallup, with about 50-70% of an employee's perception of their work environment linked to the actions and behaviors of management.
Strong leaders guide employees, model core values that reinforce more of the behaviors employers want to see in the organization and prevent work environments from turning toxic.
Leadership also has a powerful impact on employee engagement. This is because everything a leader does affects the organization's culture, and culture influences the employee experience.
The day-to-day interactions employees have with management strongly impact their employee experience, shaping a worker's perception of their job over the course of their tenure with a company. This not only affects engagement, but it can also determine whether or not an employee will look for greener pastures.
If we extrapolate the idea that leaders have a profound impact on a worker's perception of their job and how they perform that job, we can surmise that if we ensure that the profound impact is a positive one, we will inspire high performance and exceptional work.
So many people who move into management positions do not realize that being able to inspire their teams is essential to being an effective leader. To do this requires leaders to work continuously to create the necessary conditions for their employees to do great work and help them identify and remove obstacles to doing great work.
We'll talk about how leaders accomplish this.
Maintaining Good Communication
Clearly communicating goals, objectives, and expectations provides the clarity all employees need to do their jobs well and with self-confidence. Leaders set the tone for strong communication by being approachable and through active listening.
Listening is the most important part of the process. To build trust, leaders need to really listen to their employees and respond to what they are saying in the moment to get the most out of their communications.
You can schedule regular meetings, coaching sessions, and one-to-one meetings every day, but, if you aren't actively listening to your employees, these tools will not help them connect to their work.
Leaders maintain healthy communication by giving regular feedback, setting clear expectations, offering frequent recognition of employees' achievements, and coaching them to help them succeed.
Feedback
Lack of regular feedback ranks high on the list of reasons employees are leaving their jobs these days.

Employees need feedback on a regular basis to excel in their jobs and build the kind of engagement needed for retention. It provides not only job clarity, but also helps employees course correct when needed, develop an improvement mindset, and build confidence in their work.

The goal of this feedback is to help employees to do their best work, do it well, and better serve their co-workers. When done correctly, it should also boost employees' level of job satisfaction and overall well-being.

But, to be most effective, it needs to be a two-way street, with leadership being open to feedback from employees. This gives employees a voice and helps them to build trust with leadership, which increases employee loyalty.

Good leaders will elicit regular, consistent feedback from their teams which they should respond to in a timely manner. The goal is really the same: through feedback, employees help their leaders to do their best work, do it well, and better serve the team.

Andrew Freedman, consultant and author of Thrive: The Leader's Guide to Building a High-Performance Culture, outlines the best ways to deliver feedback:
Expectations
Lack of clarity about job duties and expectations can negatively impact engagement, morale, performance, productivity, and retention, especially in difficult times, when job responsibilities and duties may shift regularly.

Shanda Miller, author of From Supervisor to Super Leader,explains that this critical component of feedback is often missing from our communications with employees:
When employees are unsure about what is expected of them in their roles, it creates a situation where they experience conflict on a daily basis about their duties and responsibilities.

Clearly communicating expectations, through regular one-to-one conversations, for example, can be a great way to clarify job duties and expectations.
Recognition
Recognition should always be part of the feedback leaders provide to employees because it meets a core human need for both the employee and the manager. Recognizing employees for their accomplishments shows them not only that leadership is paying attention, but that they also value the work employees do.

For recognition to be most effective, it should be given often, and it should be specific so employees know the work they do in their roles is seen and appreciated.

Acknowledging the impact of employees' work through frequent recognition can be a highly effective way to motivate them to keep doing great work.
Coaching/Mentoring
Part of a good system of feedback includes coaching and mentoring employees through regular 1 to 1 meetings to help them do their best work and live their best lives.

Coaching and mentoring employees not only helps them to improve, but also helps them to develop an improvement mindset and encourages them to grow.

Leaders can provide actionable steps that help employees have a more satisfying work experience, maintain a good work/life balance, improve their well-being, and grow professionally.

Coaching can improve employees' current job performance by helping them identify obstacles that may be preventing them from doing their best work. It also helps leaders develop their self-awareness and build trust with employees.

Mentoring employees can help them develop and grow in their careers and set goals to work toward. This can be a great way for leaders to build succession pipelines.
Note: If you'd like to see a free video training program I created that will show you how to dramatically increase employee engagement in your organization in the next three months, just CLICK HERE for instant, free access.
Clearly and Consistently Communicating Culture
Communicative leaders build consensus around a shared vision and inspire their teams to work according to this shared vision. Part of a leader's job is to communicate information about the company's culture, clearly articulating and modeling the organization's core values, mission, and vision.
Glassdoor found that 77% of workers consider a company's culture before applying. Good organizational cultures are intentional, and good leaders are intentional about communicating organizational culture to their teams.
Research by McKinsey & Company revealed that 70% of employees feel their sense of purpose is defined by their work. Communicating culture provides clarity for team members about the organization's expectations of them, both in their daily interactions and the broader scheme of things, and it is crucial to helping employees see deeper meaning in their work.
A strong organizational culture will provide the meaning employees seek, and leaders help employees recognize this purpose by clearly and consistently communicating the organization's culture and values to employees and helping them recognize the connections between the work they do and the impact of that work on the lives of others.
We recently sat down with Dave Gordon, author of TIP: A Simple Strategy to Inspire High Performance and Lasting Success, and discussed the impact leaders can have when they communicate culture and demonstrate values for their teams.
Creating the Ideal Conditions for Innovation
Leaders who foster work environments where innovative thinking and creative problem solving are a way of life are ensuring the long-term success of their organizations. How do leaders do this? By creating the ideal conditions for innovation to occur.
Karin Hurt explains:
Cultivating curiosity and responding with regard creates the ideal conditions for employees to continuously engage in innovative thinking. Hurt says, "Proactively go out and ask your people for ideas. If you are asking people for ideas, but then when they bring you an idea you are not responding well, people will stop bringing you ideas."
Most leaders know that a fearful environment is detrimental to innovation. Leaders who truly care about employees devote a good deal of time to creating and sustaining an environment that is free of fear, with team members who are not afraid to take risks and are empowered to make decisions.
When leaders truly care about employees and build healthy, trusting relationships with them, the element of fear is removed, and one of the biggest obstacles to innovation is thereby removed as well. This sets the stage for employees to accomplish great things.
Fostering a Positive Work Environment
Part of the process for creating the ideal conditions for innovation is ensuring that the work environment is conducive to collaboration, creativity, and a great employee experience.
When leaders regularly communicate the organization's culture and model its core values, it provides guidance for employees in their interactions with co-workers, which helps to maintain a positive work environment where toxic behaviors are not tolerated and allowed to continue unabated.
Lisa L. Baker, the founder of Ascentim LLC, says leaders can address and prevent toxic situations in the workplace by clearly and consistently communicating cultural norms, which clarifies expectations, guides employee behaviors and actions, and ensures values alignment.
Baker has outlined a five-step process known as "The 5 Cs":
1. Clarify
Cultural norms and expectations must be clear to everyone. It's equally important to demonstrate what is and is not acceptable behavior as well as the consequences for toxic behaviors.
2. Connect
Building meaningful relationships with your team and others inside and outside the organization is essential. Leaders need to create an inclusive environment that has an "open-door" policy, so the team feels comfortable sharing their experiences.
3. Communicate
If you see something, say something. Too often we hold in negative emotions and allow them to fester. Be willing to have the crucial conversations that are essential to healthy relationships and work environments.
4. Confront
You cannot conquer what you're unwilling to confront. Don't put off difficult conversations. Swift action is necessary to prevent negative behaviors from creating a toxic culture.
5. Choose
Decide what action you will take if someone who is causing toxicity in the organization does not respond positively to culture, connection, communication, or confrontation. It's better to terminate one toxic person than to lose many good people because of that individual.
Leaders who follow the 5 Cs are not only providing clarity and reinforcing cultural norms for their employees, but they are also ensuring a positive work environment in which their team members can thrive and do great work.
Effective Leadership is Inspirational
To build trust with employees and inspire them to do the great work we know they are capable of doing, leaders need to be able to solve problems effectively, delegate with authority, and handle sensitive situations with tact and diplomacy.
But they also need to demonstrate to employees that they value them, view them as an integral part of the organization's success, and believe in their ability to accomplish amazing work.
To be an effective leader requires all these things, as well as a strong commitment to the organization's mission, the ability to translate the vision to their teams, and connect that vision to the work employees do, uniting team members with a shared sense of purpose and fostering a supportive, positive work environment in which to accomplish amazing work.
---