Matt Tenney, Author of Serve to Be Great: Leadership Lessons from a Prison, a Monastery, and a Boardroom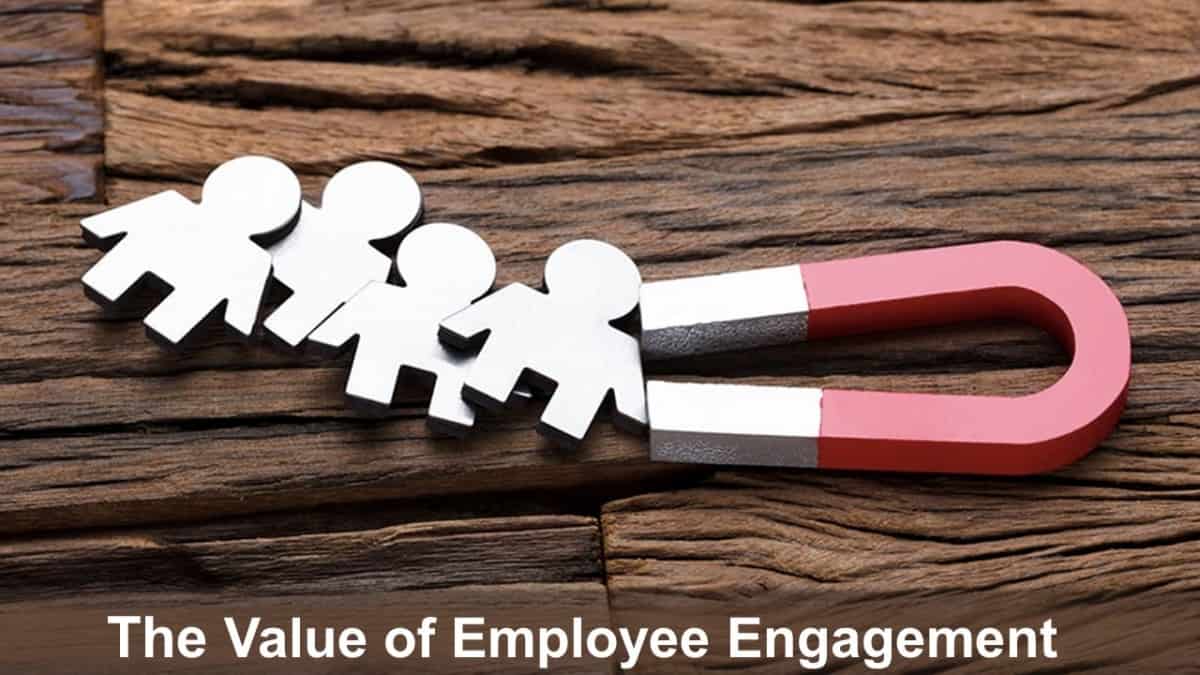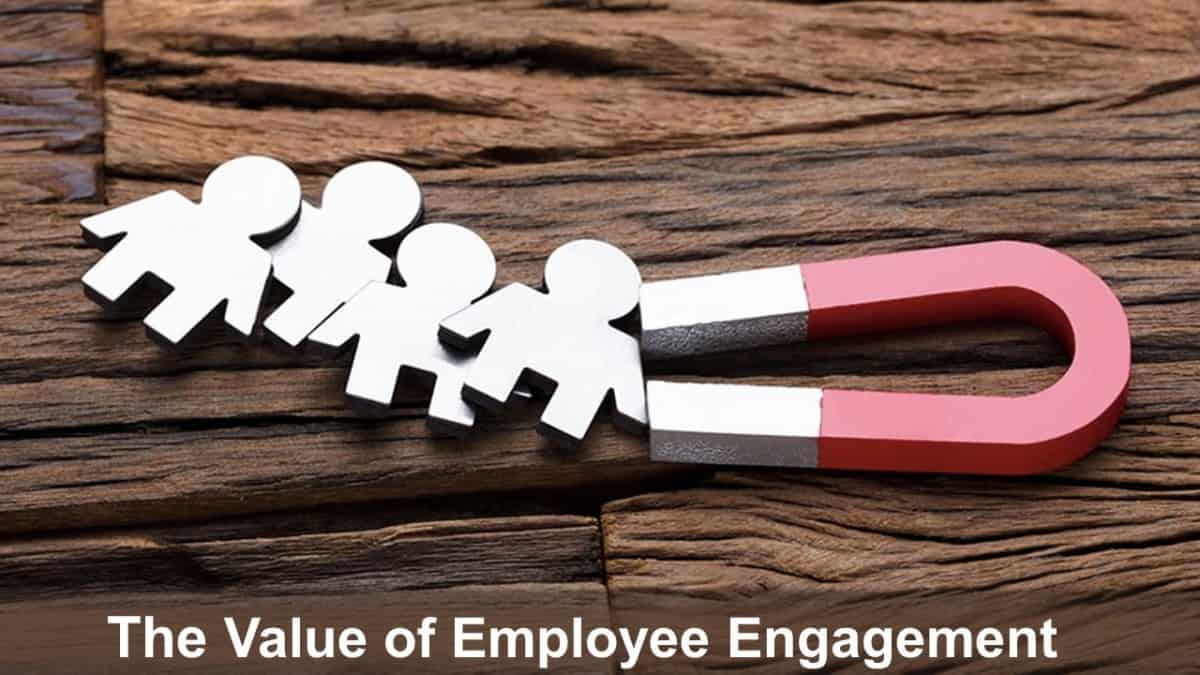 It's no secret that organizations that invest in their employees see high levels of employee engagement that lead to many benefits for both the organization and its employees.
Still, many leaders struggle to understand what drives employee engagement and how to maintain high levels of engagement. Over the last few years, the challenge has become even greater as leaders and employees adjust to remote and hybrid work environments, shifting employee needs, and other issues that have changed the landscape of engagement.
With this in mind, leaders will need to look beyond the usual methods they've clung to for the past few decades in order to implement strategies that will sustainably provide maximum value for the organization, employees, customers, and shareholders.
The first step in this process is gaining a good understanding of what employees need, now and in the future, for engagement and recognizing the value of high levels of employee engagement for both organizations and their employees.
The value of employee engagement for organizations is evident in the high productivity, improved performance, low turnover, and increased profitability that result from it. Employee benefits include greater job satisfaction, a sense of purpose, improved well-being, and the feeling that they are valued.
In this article, we'll explore how high levels of employee engagement provide long-term, sustainable value to organizations and their employees.
Note: If you'd like to see a free video training program I created that will show you how to dramatically increase employee engagement in your organization in the next three months, just CLICK HERE for instant, free access.
Employee Engagement and Employee Experience
Employee engagement can best be defined as the degree to which employees feel passionate about their work, emotionally committed to the organizations they work for, and invested in the organization's mission and vision.
An employee's level of engagement is tied to how the employee feels about their overall work experience or employee experience. Employee experience refers to what a worker encounters, experiences, and observes over the course of their employment with an organization, starting with the recruitment process.
It is an important factor to consider when we talk about engagement and how we maintain it in our organizations. When an organization provides a positive employee experience, they see improvements in customer satisfaction, greater innovation, and generate 25% higher profits than organizations that do not provide a positive employee experience.
Engagement grows out of a positive employee experience. Engagement is influenced by how employees are treated in an organization, whether or not they feel a sense of purpose in the work they do, and whether or not they feel that the organization is dedicated to an authentic vision that they can get on board with.
Meaningful work, job clarity, opportunities for professional development, autonomy, an inclusive work environment, regular recognition of contributions, healthy feedback between leadership and employees, a good work/life balance, and trust-based working relationships all drive employee engagement.
Leadership plays a pivotal role in engagement because leaders shape an organization's culture—a key factor that can significantly affect engagement. A leader's ability to foster a culture that values employees and build authentic relationships with all team members will determine how engaged an organization's employees are.
The Value of Engagement
The success of any organization depends on how invested employees are in the work they do.
Employee engagement can affect performance, productivity, and profits, and it plays an essential role in business sustainability. This makes engagement a vital component of employee sustainability and a predictor of an organization's future success.
High levels of employee engagement yield improved retention, less absenteeism, better performance, and an increase in productivity, all of which boost profitability. Because engaged employees believe in the work they are doing, they are better at serving and helping to retain customers.
A high level of employee engagement is required for an organization's long-term financial stability, but it can also lead to a variety of other positive outcomes that can benefit not just the organization but employees as well.
The Value of Engagement for Organizations
Employee engagement can make a tremendous difference in organizations because it affects so many important aspects of business—performance, productivity, profits—and it is key for business sustainability.
It also has a significant impact on how well employees are able to serve customers and is essential for recruiting and retaining top talent.
Engaged employees perform well, take accountability, forge trust-based, collaborative relationships with co-workers, improve processes, develop their skills, give and receive feedback positively, are proactive in overcoming obstacles, and go the extra mile for clients and co-workers.
Companies that make employee engagement a goal and constantly work toward improving engagement levels will see higher profits and better overall productivity than companies with lower engagement.
Willis Towers Watson reports that organizations with high levels of engagement see operating margins up to three times higher than organizations with low engagement.
Out of the 200 organizations surveyed for the report, organizations with the highest levels of engagement were 22% more profitable and 21% more productive than organizations with low engagement. Most impressive is that organizations with engaged employees outperform organizations without high engagement by 202%.
We can also get a sense of just how much low engagement, or disengagement, can end up costing companies. Disengaged workers often create toxic work environments that hurt morale, which can drive away good employees and lead to lower engagement in an organization.
Research has shown that just one toxic worker can cost a company over $12,000 a year, and it is estimated that the issues caused by disengaged employees costs organizations over $500 billion a year.
These numbers show just how critical it is for organizations to invest in employee engagement and make it a priority. But it isn't just critical for an organization's success.
Engagement levels are also key to helping employers identify and address the needs of staff and reveal areas that need improvement in order to foster a high level of employee morale. This can give leadership a better understanding of how to create and foster work environments that help employees thrive.
Note: If you'd like to see a free video training program I created that will show you how to dramatically increase employee engagement in your organization in the next three months, just CLICK HERE for instant, free access.
The Value of Engagement for Employees
We know employee engagement has a tremendous impact at the organizational level because it is inextricably linked to an organization's performance and profitability, but employees experience numerous benefits when organizations make engagement a priority.
The connection between high engagement and employee satisfaction is clear. When employees feel strongly engaged in the work they do, have a high level of trust in their organization, and feel valued by leadership, it improves their overall employee experience.
In order to maintain high levels of engagement, leaders can consistently make efforts to help employees feel that they are valued members of the organization, that their feedback helps drive decision-making, that they are contributing to the future success of the organization, and that they are making a real impact in the community.
When employees feel valued, they are going to be engaged with their work and motivated to perform at their best and better serve clients. The evidence shows that organizations that foster a culture of customer satisfaction through caring for employees experience a competitive advantage.
One of the most amazing results of having a culture of care where employees feel valued is the added value it provides for customers. Employees who truly care about their company and team members will take care of their customers.
We can't attach an exact dollar value to employee engagement in terms of how it impacts employees, but we can look at how it affects employees to get an idea of the sort of value it holds for them.
Improve Job Satisfaction
In organizations with high engagement, employees take pride in their contributions and are aware of the potential impact of those contributions. They are motivated to perform well for the good of the organization and will take pride in their work.

Engaged employees tend to be happier in their personal and professional lives. This results in greater job satisfaction, which improves performance, loyalty, and cultural alignment. It also inspires a true dedication and commitment to the company's mission and vision.

Having a team of employees who share enthusiasm about the work they do is conducive to a happy, harmonious work environment where morale and job satisfaction are high. Working in this sort of healthy environment makes work much less stressful and much more fulfilling for engaged employees.
Deeper Sense of Purpose
Having a sense of purpose that gives a job meaning is a major driver of retention, and is playing an increasingly important role in recruitment efforts. According to a recent study:
Almost 70% of employees say they would not work for an organization without a strong purpose.
60% of employees would take a pay cut to work at a purpose-driven company.
90% of employees who work at organizations with a strong sense of purpose say they're more inspired, motivated, and loyal.
Employees who feel their work is meaningful feel a stronger sense of purpose, helping them realize the impact their work can have beyond their daily job tasks.

When there is an organizational culture in place that stresses the value of employees and truly cares about them, employees feel more dedicated to pursuing that purpose.

Engaged employees are able to connect the dots between their individual performance and the success of the company, making them more aware of how their performance directly impacts the performance of the organization as a whole.

Leaders who recognize the contributions of employees and show them the ways in which their work is helping the organization realize its vision contribute to and encourage their employees' sense of purpose. This helps to build strong, trusting relationships between employees and leadership.
Better Well-Being
One of the leading drivers of employee engagement is feeling that the organization one works for cares for them. By demonstrating care toward employees, it shows them leadership is invested in their well-being.

This can have a significant impact on employees' mental health and stress levels.

Unfortunately, employee well-being often suffers in many organizations. Overwork, lack of recognition, and toxic work conditions can significantly raise stress and anxiety levels. Employees are increasingly unlikely to stay in jobs where these conditions are the norm.

By caring about employees and investing in their health and well-being, leaders are building a sustainable work environment that offers the flexibility employees need to perform well.

Another way employees benefit from engagement is by having closer relationships with their co-workers. This fosters a collaborative environment where employees truly function as a team, build social bonds, and support each other.

It has even been shown that liking one's co-workers is a huge factor in engagement and can improve mental health and cut down on work-related anxiety and stress.d
Feeling Valued
When organizations value employees, and regularly demonstrate to them that they are valued, they become more enthusiastic about the work they do, giving them greater job satisfaction and making them better performers.

The time employees spend on the job will be more impactful if they see themselves as valued members of the organization whose work is essential for the organization to be successful and achieve its vision.

Part of feeling valued is feeling that you have a voice. Establishing a culture of feedback in your organization, where employees are encouraged to provide feedback to managers, will help employees see the key role they play in decision-making.

This can have a very positive effect on an employee's emotional investment in the organization and will help them perform well.
Employee Engagement in the New Normal
Unfortunately, employee engagement has taken a hit during the COVID-19 pandemic and is still suffering. Many employees have discovered that their priorities and needs have shifted. Engagement strategies going forward should address this shift.
Recent research indicates that the percentage of engaged workers in the U.S. declined in 2021—for the first year in more than a decade. This unfortunate trend continued into the early part of 2022, with only 32% of full- and part-time employees engaged and 17% actively disengaged, an increase of one percentage point from the previous year.
Low engagement and higher disengagement have played a role in the "Great Resignation."
But, in addition to these workers who, early on in this trend, were mostly younger, less-tenured employees working predominantly in the retail, food service, and healthcare industries, it is now apparent that older, more tenured employees are quitting their jobs at higher rates.
These employees are in fields with higher pay, such as finance, tech, and other knowledge worker industries. They say they're seeking more meaningful jobs and a better work-life balance with greater flexibility now, rather than the more tangible benefits associated with jobs in these industries.
According to a recent survey by Willis Towers Watson, 53% of employees said they were "open to leaving their employer." And a majority, 44%, said they were actively looking for a new job or were planning to begin looking for a new one.
These statistics are discouraging, and they are a very clear indication that we have a lot of work to do to improve engagement and create a more positive employee experience for our team members.
---