Matt Tenney, Author of Serve to Be Great: Leadership Lessons from a Prison, a Monastery, and a Boardroom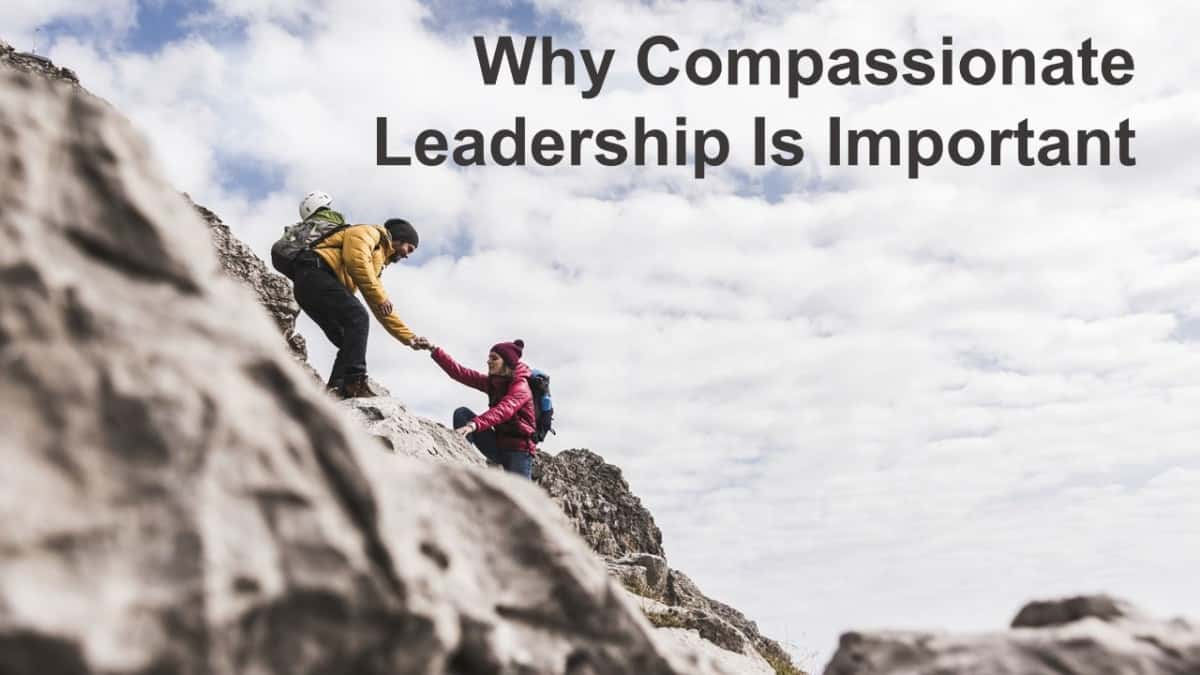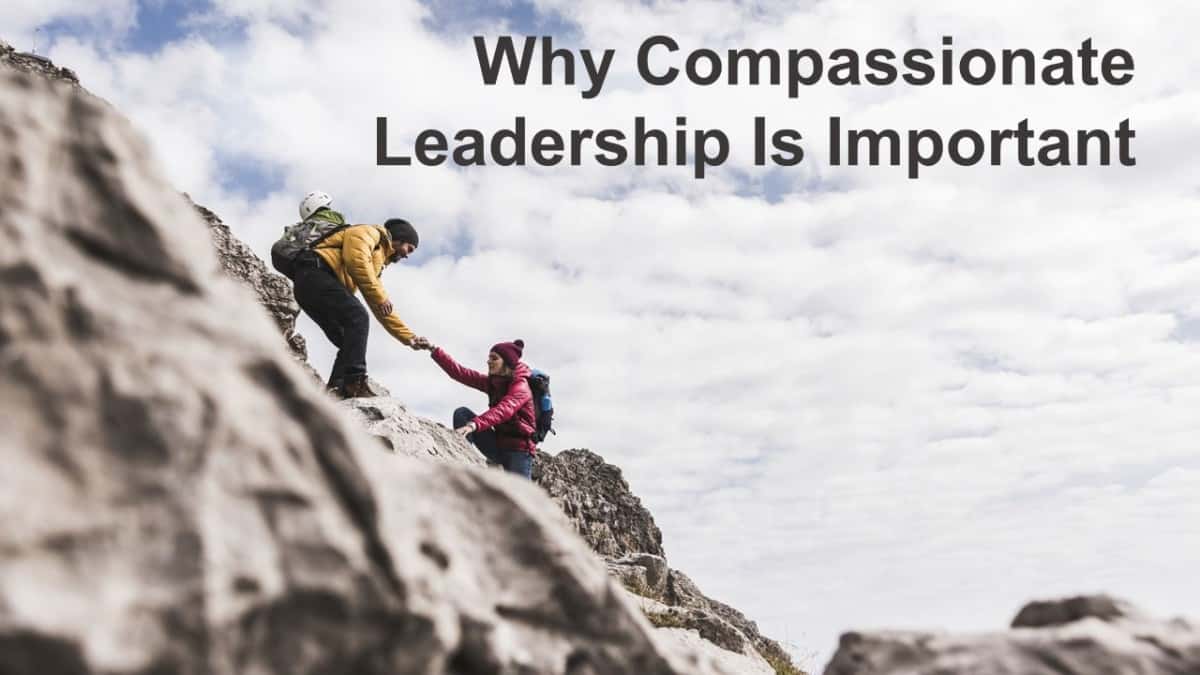 The key to leadership is inspiring team members to do great work. One of the main ways leaders can help their team members to do great work is by leading compassionately.
Good leadership is rooted in compassion and the idea that leaders make it possible for their teams to do great work by taking compassionate actions to help them do so.
As CEO Lolly Daskal says, "Leadership is about compassion. It's about having the ability to relate to and connect with people for the purpose of inspiring and empowering their lives."
Good leaders are compassionate leaders who work continuously to inspire and empower employees and help them identify and address obstacles to doing great work.
Compassionate leadership is important because it provides the ideal conditions for team members to do great work, helps them grow as people, and improves their overall well-being. It helps leaders build authentic, trust-based relationships with team members, resulting in greater engagement and retention.
Compassionate leadership focuses on building strong relationships with employees by making them feel valued and cared for. This helps them to do great work in a sustainable way that is not detrimental to their well-being.
In this article, we'll explore what compassionate leadership is, why it's important, and how to demonstrate compassionate leadership in your organization.
Note: If you'd like to see a free video training program I created that will show you how to dramatically increase employee engagement in your organization in the next three months, just CLICK HERE for instant, free access.
Compassionate Leadership Defined
Compassionate leadership combines traditional leadership skills with a hearty dose of empathy, sympathy, and compassion.
Compassion takes us beyond empathy. When we empathize, we understand and share the feelings of another person. Compassion is more proactive because it helps us to actively contribute to the happiness and well-being of others.
In leadership, compassion creates stronger connections between leaders and their teams by facilitating collaboration, building trust, and improving employee engagement.
Compassionate leaders have positive intentions, express real concern for their employees, and help them remove obstacles to doing great work. These leaders aren't just interested in performance and productivity; they are interested and invested in their employees' well-being and ensure their work lives aren't causing harm to their well-being.
Compassionate Leadership Is Important
Employees who work for compassionate managers are 25% more engaged in their work, 20% more committed to the organization, and 11% less likely to experience burnout.
Compassionate leaders are perceived as stronger and more competent, and they stand a better chance of avoiding and overcoming the potentially negative effects power can have on us.
Research has shown that power can impair our mirror-neurological activity, which is the neurological function tied to our ability to understand and interact with others. This leads to a phenomenon known as hubris syndrome, which is defined as a "disorder of the possession of power, particularly power which has been associated with overwhelming success, held for a period of years."
Greater responsibilities and the resulting pressure of taking on those responsibilities can rewire our brains and cause us to stop caring about others as much as we used to. We may find it more difficult to empathize with others when this happens.
Leaders should be mindful of this phenomenon and understand that it is possible to avoid it. Compassion is the way we do it.
Developing compassion can help us avoid hubris syndrome and helps us maintain authentic relationships with our teams. In short, it helps us to be more effective, more caring leaders.
How to Lead with Compassion
The key to compassion, and what differentiates it from empathy, is that compassion spurs us to act to alleviate suffering. The compassionate leader doesn't just dispense empathy, they take actions to relieve suffering.
Here are five actions that can guide the compassionate leader:
Listen
When employees feel their voice is heard, they are 4.6 times more likely to feel empowered to do their best work. Employees need to feel heard to feel empowered and motivated to do their best work, especially during difficult times when they may be experiencing stress that makes it more difficult to do their jobs.

Unbiased listening leads naturally to understanding, which is so important for building compassionate, trust-based relationships.
Note: If you'd like to see a free video training program I created that will show you how to dramatically increase employee engagement in your organization in the next three months, just CLICK HERE for instant, free access.
Be Aware
Self-awareness refers to a person's ability to accurately perceive their emotions and remain aware of them as they occur, and it is essential to compassionate leadership.

To lead with compassion requires a leader to not only be aware of what's going on with their employees, but to also demonstrate self-awareness in all interactions with them.

Self-awareness leads to greater understanding, which guides leaders' actions and behaviors and helps them be more aware of the feelings of others so that they can respond in compassionate ways.
Empathize
A recent study by Catalyst found empathy may be one of the most important leadership skills because of its positive effects on innovation, engagement, retention, inclusivity, and work-life balance. It is also a central component of compassionate leadership.

Compassionate leaders are authentic and care about their employees. They listen with empathy, understand with empathy, lead with empathy, and encourage empathetic behaviors in their employees.

They don't just focus on monetary outcomes; they consider the employees who are working diligently to help the organization achieve its vision, and they are aware of and responsive to how decisions can impact them.
Be Patient
As with empathy, the pandemic showed us the need for patience in the workplace.

Workers can come up against the impatience of others many times during the workday. While it isn't feasible to expect customers to always be patient, leaders can always show their teams patience.

You never know what some of your employees are going through. Being patient with them when they struggle, especially in difficult situations or times of uncertainty, can build trust.
Heal
Compassionate leaders take action to relieve or prevent the suffering of others.

In "The Servant as Leaders," Robert Greenleaf said, "There is something subtle communicated to one who is being served and led if, implicit in the compact between servant-leader and led is the understanding that the search for wholeness is something they share."

This idea of healing is central to compassionate leadership. Compassionate leaders recognize that leadership provides them with the opportunity to improve people's lives and help them overcome past hurts.

With toxic workplace environments driving so much of the turnover we've seen with the Great Resignation, the ability to heal the wounds inflicted by negativity through compassionate leadership is crucial to improving engagement and retention in the future.
---