Matt Tenney, Author of Serve to Be Great: Leadership Lessons from a Prison, a Monastery, and a Boardroom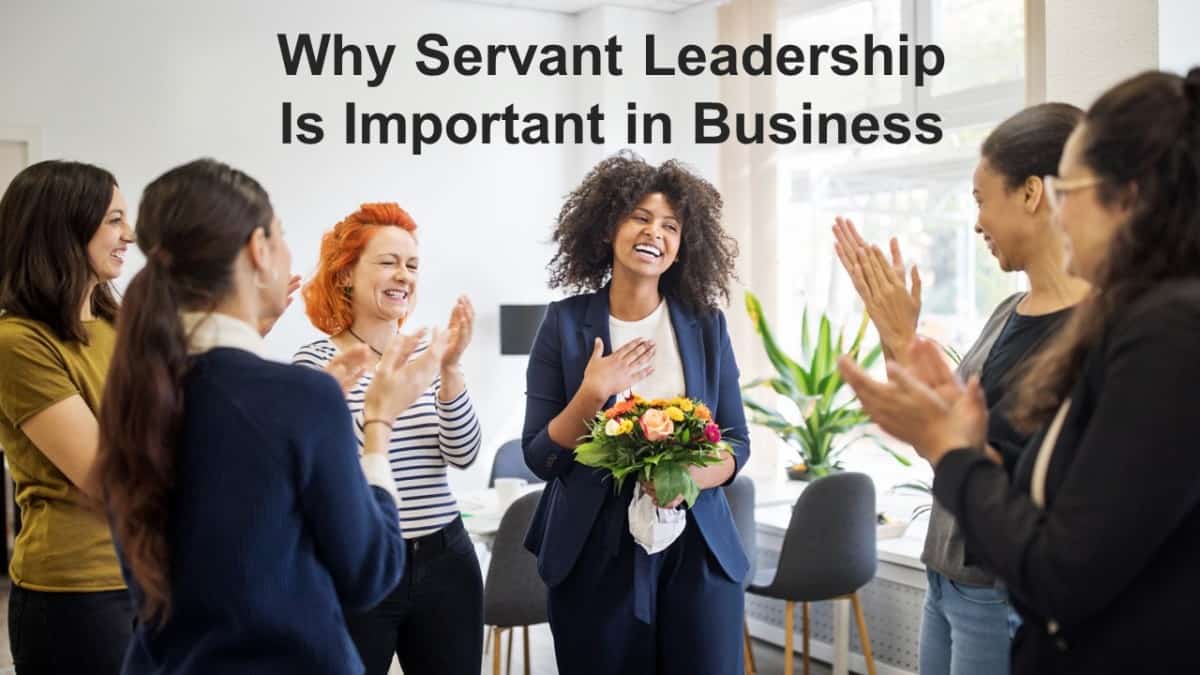 When we understand the potential positive and negative effects leaders can have on the teams they lead, we can see how essential good leadership is for organizational success.
Leadership affects organizational success in a number of ways that can help or harm employee engagement, employee retention, and profitability because leaders are the conduit that connects employees to an organization's culture.
They also shape the employee experience, and if that experience is negative, the organization's culture will be negative no matter how many positive words a company uses to describe its culture; culture has to be authentically lived and made real on a daily basis through the actions and behaviors of leadership to stick.
Leaders who support a caring culture, treat employees well, and model core values in ways that foster alignment among employees are much more likely to have positive effects on the teams they lead, leading to better outcomes.
It follows that leadership styles that emphasize more positive behaviors toward employees and make them feel valued are the best leadership styles.
This brings us to servant leadership and the power it holds to truly transform businesses.
Servant leaders are able to achieve the positive outcomes that propel businesses toward success, but the success their teams achieve is sustainable and doesn't do harm to employee well-being or hinder their growth.
Servant leadership is important in business because it puts people first and emphasizes relationships over results. The principles of servant leadership are conducive to a positive employee experience, support a collaborative, inclusive work environment, and keep employees motivated to consistently perform well.
This article will examine the importance and growing need for the servant leadership approach in business.
Note: If you'd like to see a free video training program I created that will show you how to dramatically increase employee engagement in your organization in the next three months, just CLICK HERE for instant, free access.
Positive Employee Experience
Servant leaders support a positive employee experience by demonstrating genuine care toward employees and building authentic relationships with them.
Gallup defines employee experience as "the journey an employee takes with your organization." This includes every interaction that happens during the employee lifecycle, as well as the experiences that involve an employee's role, work environment, supervisor, and well-being.
Employee experience plays a significant role in employee motivation, employee engagement, employee retention, and customer experience. All these factors have a tremendous impact on an organization's success.
The relationships leaders forge with employees have the biggest impact on the employee experience.
When we consider the huge impact employee experience has on the future success of an organization and the huge impact leadership has on employee experience, it's clear that a leadership style that promotes a positive employee experience is good for business.
Collaborative, Inclusive Work Environment
Servant leaders communicate organizational culture and model core values, providing guidance for employees in their interactions with coworkers, which helps to maintain a positive work environment.
There are 10 principles of servant leadership that serve as a framework for the servant leader, guiding their actions and behaviors in ways that are conducive to both high performance and a positive employee experience: listening, empathy, healing, awareness, persuasion, conceptualization, foresight, stewardship, commitment to the growth of people, and building community.
When leaders are guided by these principles, it creates a positive work environment where employees feel a sense of belonging and the psychological safety needed to collaborate with their coworkers successfully.
Keeping Employees Motivated
Ultimately, keeping employees intrinsically motivated to give their best to their work every day and produce positive results is the goal of any leader (or should be). But how do leaders keep their teams motivated to consistently and sustainably perform well? The answer is simpler than you'd think.
Employees who feel valued will value the work they do. And when they value the work they do, they'll be committed and motivated to do it well. Employees who don't feel valued won't stick around for very long.
The way servant leaders keep their team members motivated is by demonstrating, on a daily basis, that they are valued.
Servant leadership takes a people-first approach to this by building trusting relationships, giving their team members the tools that need to work with autonomy, and uniting team members with a sense of purpose that gives their work meaning.
Note: If you'd like to see a free video training program I created that will show you how to dramatically increase employee engagement in your organization in the next three months, just CLICK HERE for instant, free access.
Building Trusting Relationships
One of the most important ways servant leaders build the sort of influence that persuades others to follow them because they want to (not because they have to) is by creating and sustaining strong connections with team members that are rooted in trust.
A high level of trust can facilitate good communication, collaboration, and a sense of camaraderie among employees. It also helps employees engage more with their work and perform better.
Leaders build trust and forge authentic connections with team members by honing their emotional intelligence and leading with self-awareness, compassion, honesty, and transparency.
Autonomy
Servant leaders don't micromanage; they give their teams the tools they need to work well and then give them autonomy to reach their full potential.
Research has shown that motivated employees are more oriented towards autonomy and independence and are more self-driven than less motivated employees. Autonomy meets an employee's need to work in more self-directed ways when possible and gives them the chance to take ownership of their roles and responsibilities.
By giving workers the autonomy they crave, servant leaders forge strong, trust-based relationships with their employees and, at the same time, encourage employees to hold themselves accountable and take ownership. This sense of ownership keeps employees motivated to do great work.
Sense of Purpose
Servant leaders help define and reinforce employees' sense of purpose by tying it to the work employees do each day and the larger mission and vision of the organization.
They also set expectations that are tied to the organization's larger vision and reflective of its culture and core values and encourage the growth of employees to deepen commitment to the vision.
A shared sense of purpose unites team members, which maximizes their efforts and creates a positive work environment that is conducive to collaboration and where all employees are working together toward achieving the vision.
Servant Leadership and the Future of Business
While some managers are still not sold on the benefits of servant leadership and prefer to continue taking a traditional approach to leadership, despite the fact that traditional approaches have led to low employee engagement and retention, it's time to reconsider how we manage employees today and how we will lead them effectively in the future.
According to Gallup, Millennials and Gen Z, who make up about half the workforce today, differ in their job-seeking habits from previous generations and are primarily interested in working for employers that care about the overall well-being and development of their employees.
What does this mean for the future of business?
It means that, as workers' priorities change, our leadership approach must also change if we want sustainable, long-term success. Our ability to recruit and retain talented employees and build high-performance teams that are as committed to the vision as we are will depend upon how well we serve our team members.
---